Report: ACLU asks FBI to investigate Gov. Abbott's policy of transporting migrants back to border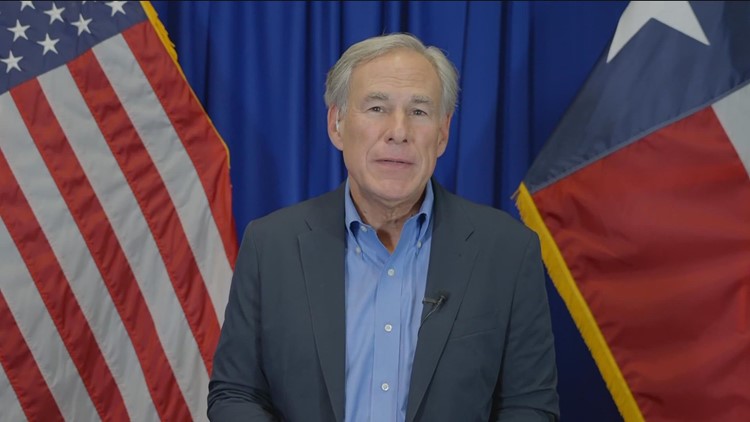 State police officers are currently authorized to transport migrants to the ports of entry at the border. It is unclear how and why migrants are being held.
The Tribune reports that the inquiry is over ACLU Texas and the national leadership of the organization comes one week after a report about how Texas Department of Public Safety (DPS) officials escort suspected migrants to ports of entry in Eagle Pass and turn them over to federal immigration authorities.
The grandstand reports that Abbott authorized this practice in an executive order dated July 7, but "provided little clarity as to how the migrants would be transported and under what authority they would be held."
According to the report, while local law enforcement agencies have turned over immigrants in their custody at the request of federal immigration authorities, they have traditionally held them in places where the immigrants already were, such as jails or detention centers. The governor's order authorizes state police officers to drive migrants to ports of entry at the border, where they can be more easily processed by immigration officials.
The Tribune reports that the ACLU is asking for it Department of Homeland Security's Office of Civil Rights and Civil Liberties to: "monitor the Eagle Pass port of entry to ensure that federal agents are acting appropriately; collect and release data on the purported government agency for the transfer of persons from Texas DPS to federal immigration authorities; loopholes in related U.S. Customs and Border Protection policies to identify and follow that practice and make relevant recommendations; and to take all appropriate steps to identify and remedy civil rights violations that may occur as a result of Abbott's order."
The ACLU is also calling on the federal government to stop detaining migrants being transported by state agencies.
https://www.kvue.com/article/news/politics/aclu-texas-migrants-transport-border-abbott/269-dd8c2c1c-c939-4b38-a2cd-7ec79738721d Report: ACLU asks FBI to investigate Gov. Abbott's policy of transporting migrants back to border