Report: ISIS agent plotted to kill George W. Bush in Dallas by smuggling a team of assassins through the southern border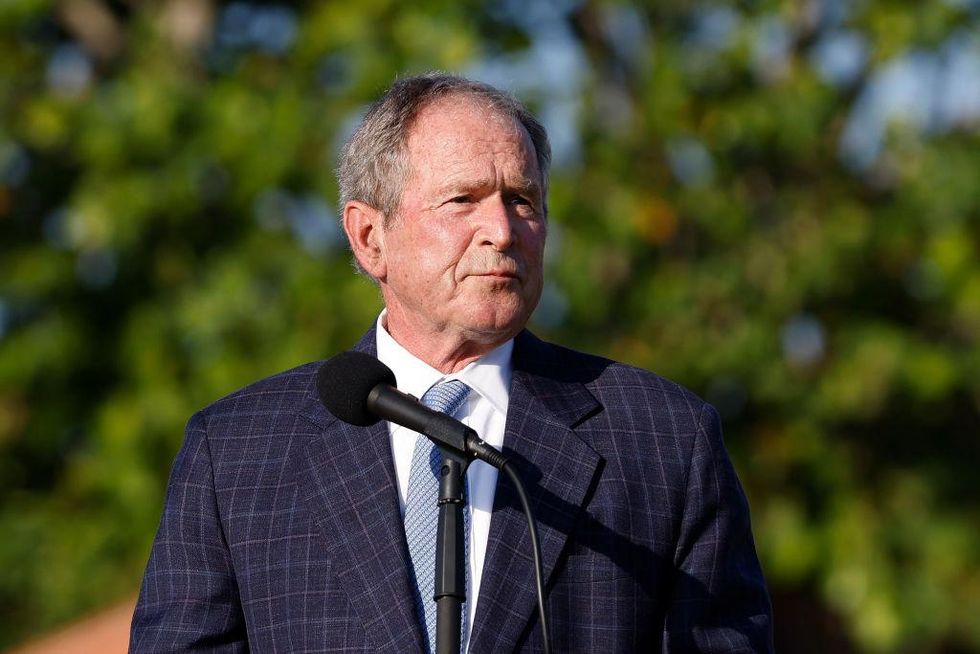 A US-based ISIS agent had elaborate plans to assassinate former President George W. Bush in Dallas, Texas, but his plans were foiled by two confidential informants, according to a recent FBI search warrant request received from Forbes.
According to the report, the ISIS agent, who has been living in Columbus, Ohio, since 2020 as part of a pending asylum application, even went to Bush's former Dallas home in November 2021 to conduct surveillance and take video of the property.
He also had plans to recruit up to seven other ISIS members to help with the assassination, hoping to smuggle them across the country's southern border with Mexico into the US on visitor visas.
Forbes reported that the relevant documents were filed by the FBI in March and unsealed this week in the Southern District of Ohio.
As no charges had been filed against the suspect as of Tuesday, his identity is being veiled. The Justice Department has not yet publicly commented on the investigation.
The FBI uncovered the alleged conspiracy through information provided by two confidential whistleblowers with explicit knowledge of the plan. One informant reportedly posed as a people smuggler, while the other claimed to be a fellow customer of the smuggler.
Agents also monitored the alleged conspirator's conversations on WhatsApp, a global messaging platform, after the suspect began using a phone given to him by one of the whistleblowers.
In communications with the sources and on his WhatsApp account, the alleged conspirator claimed to be part of an ISIS-affiliated entity known as "Al-Raed" or "Thunder," which was run by a now-deceased former Iraqi pilot for Saddam Hussein based in Iraq Qatar is managed.
As part of the unit's mission, up to seven other members would be sent to the US to carry out the assassination of Bush. The conspirator's specific job was to "locate and monitor former President Bush's homes and/or offices and obtain firearms and vehicles for use in the assassination," the warrant said.
The conspirator allegedly expressed that he wanted to kill Bush in revenge for the former president killing many Iraqis and tearing the country apart after the 2003 US military invasion.
In response to the report, Bush's Chief of Staff Freddy Ford said, "President Bush has all the confidence in the world in the United States Secret Service and our law enforcement and intelligence communities."
Seamus Hughes, associate director of the program on extremism at George Washington University, added that the "sophisticated counterterrorism effort" showed the US believed the assassination was also sophisticated and serious.
https://www.theblaze.com/news/isis-plotted-to-assassinate-george-w-bush Report: ISIS agent plotted to kill George W. Bush in Dallas by smuggling a team of assassins through the southern border