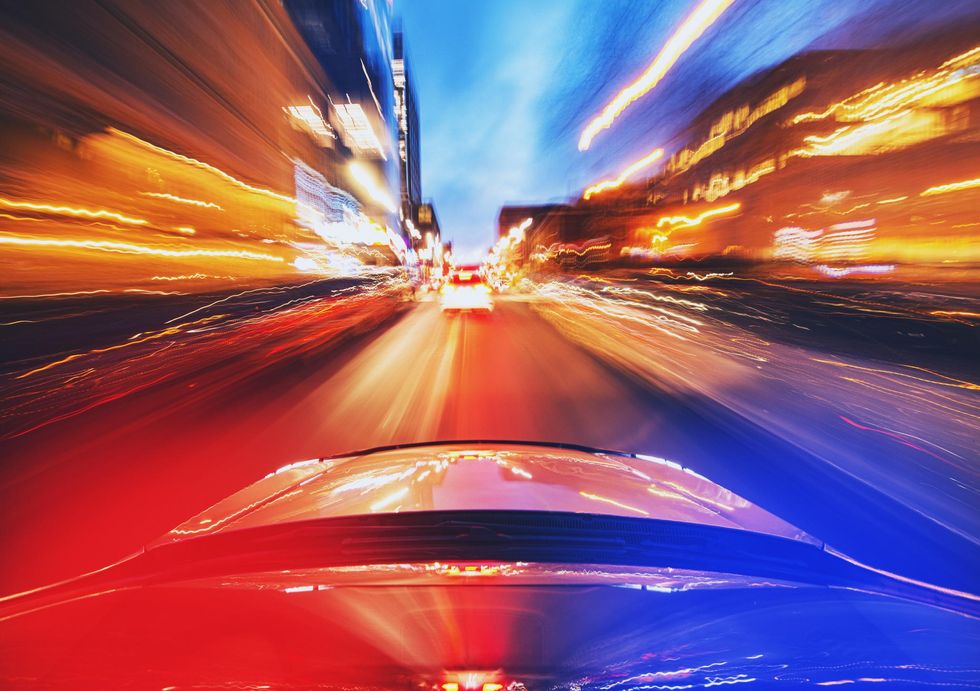 A 13-year-old Colorado girl and 11-year-old boy may be in trouble in Nebraska after the two suspected state troopers were led on a high-speed chase there earlier this week.
Around 9:30 p.m monday night, a Nebraska state trooper spotted a Nissan Pathfinder traveling at 35 miles per hour while traveling east on I-80 near Kearney. When 35 mph fell below the posted minimum speed, the officer attempted to stop the driver. But instead of doing so, the young girl driving the SUV reportedly ran away, prompting police officers to follow suit. The Nissan reached speeds of over 160 km/h during the chase.
Meanwhile, another soldier placed barbed strips along the road about 12 miles down the freeway. The SUV eventually drove over the stripes and left them soon after. The vehicle then traveled northbound on Shelton Road east of Kearney at a slower speed. At this point, a trooper performed what the police report referred to as "tactical vehicle intervention". Although the details of this intervention remain unknown, it ultimately worked because the SUV soon came to a halt about 16 minutes into the chase.
Inside the vehicle, officers said they found a 13-year-old girl behind the wheel and an 11-year-old boy in the passenger seat. They also allegedly found a firearm, a small amount of marijuana and some drug paraphernalia.
The two youths were then arrested and taken into protective custody without incident. When questioning the suspects, investigators learned that both are from Colorado. How they got to Nebraska and acquired a vehicle is unclear.
The female suspect was charged with fleeing to avoid arrest, willful reckless driving, carrying a concealed weapon, possession of drug paraphernalia and numerous traffic violations. NBC News reported. The male suspect was cited for carrying a concealed weapon and possessing drug paraphernalia. None of their names have been released and no injuries have been reported in connection with the incident.
Like Blaze News? Bypass censorship, sign up for our newsletters and get stories like this straight to your inbox. Sign up here!
https://www.theblaze.com/news/13-year-old-girl-drove-over-100-mph-during-high-speed-chase-with-nebraska-state-troopers-report report