Republican Avoids Fox Host's COVID Conspiracy Theory
Fox Business Network host Maria Bartiromo wondered on the show whether COVID-19 was orchestrated to negatively impact the United States and force President Donald Trump from office.
In September, the GOP-led House Special Subcommittee on the Coronavirus Pandemic (SSCP) wrote a letter on behalf of House Republicans alleging that former White House chief medical adviser Anthony Fauci was being recruited by the Central Intelligence Agency ( CIA) escorted and influenced origins of COVID-19. The letter asked the inspector general for answers about whether Fauci, an immunologist and then-director of the National Institute of Allergy and Infectious Diseases (NIAID), intended to formulate a particular narrative about the lab leak theory of the coronavirus.
In February the Wall Street Journal reported that U.S. Department of Energy (DOE) intelligence analysts supported a then-released report titled "China: Origins of COVID-19 Outbreak Remain Unknown" that said the coronavirus likely originated in a Chinese laboratory. However, the report and a number of scientists concluded that the disease was not genetically engineered or intentionally used as a biological weapon.
"What do you think happened here?" Bartiromo asked Republican Rep. Brad Wenstrup about her program on Monday: Morning with Maria. "It was engineered, came from the Wuhan lab, and then China tried to cover it up. That doesn't tell me whether it was intentional."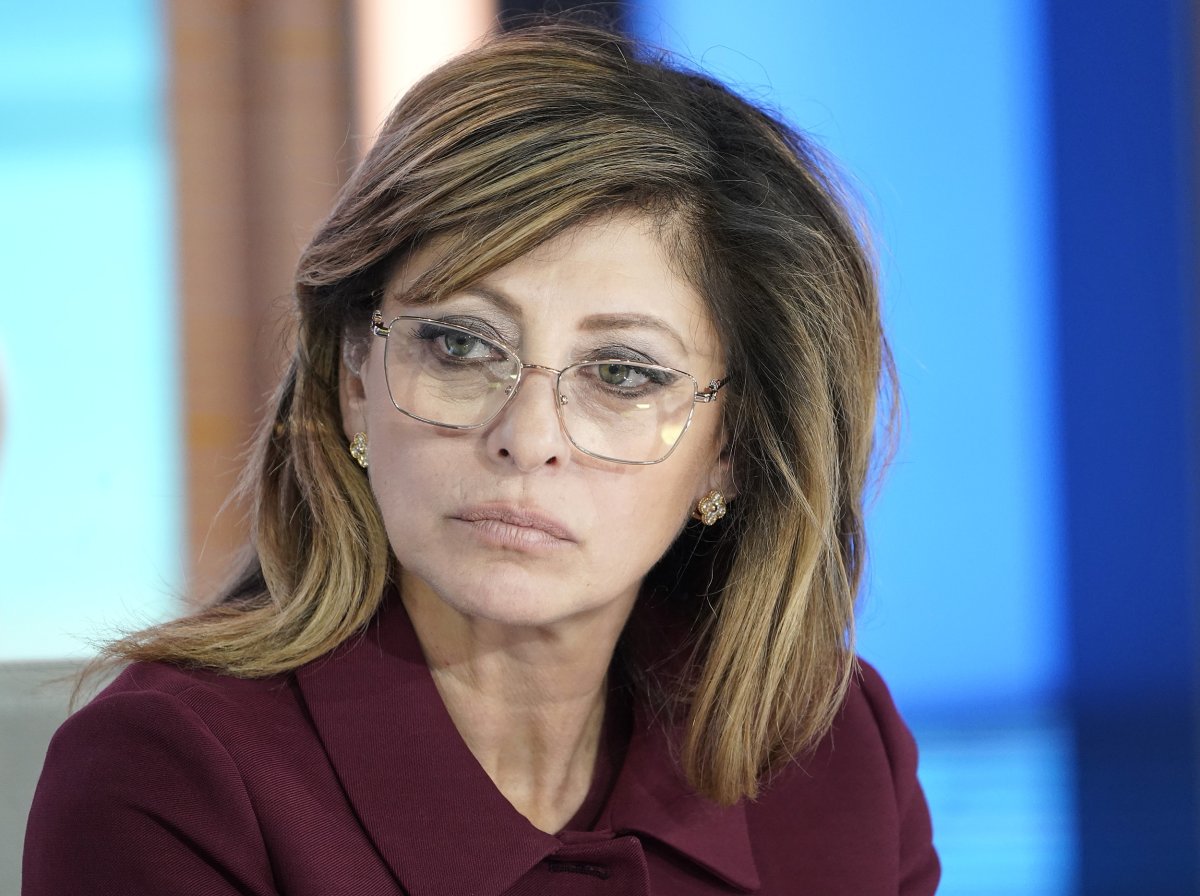 "I mean, is there a chance that China deliberately spread this virus to America – disrupt the country, get Donald Trump out, get their man in there, Joe Biden, and then cover it up?"
"Whether it was intentional or coincidence, [Democrats] seemed aware of it," the Ohio congressman and subcommittee chairman responded, adding that Trump heard from Chinese President Xi Jinping that everything was fine when the virus first became public.
Wenstrup said his subcommittee has received little feedback from Democratic members, who he claims want to move forward without fully analyzing how COVID-19 developed into a full-fledged pandemic.
Wenstrup and Bartiromo said Chinese bioweapons should be a greater concern in the post-COVID world, pointing to a Nov. 16 Justice Department indictment against Chinese national Jia Bei Zhu, 62, also known as Jesse Zhu, Qiang He and David He was accused of distributing adulterated and misbranded medical devices after hundreds of thousands of COVID-19 test kits were allegedly sold to US companies without proper clearance and pre-market approval.
"You have to look at who is in charge in America today, and the Democrats seem to want to ignore all of it," Wenstrup said. "I'm trying to be impartial about this whole thing, but what we keep seeing are attempts to cover up, attempts to ignore what happened. And it doesn't make any sense. It's not good for public health in the United States. The States of America and I hope that Democrats come to reality at some point."
The congressman also mentioned that the subcommittee conducted a transcribed interview last week with Peter Daszak, president of the nonprofit EcoHealth Alliance (EHA), whose organization gained notoriety during the pandemic through years of research into bat viruses with the Wuhan Institute of Virology (WIV), where the first COVID cases were reported.
Daszak was warned by Chinese authorities about the dangers of mentioning the virus publicly, Wenstrup said, and Daszak briefed Fauci in 2021 "and has a relationship with him."
In October 2021 and following public revelations by the EHA, Daszak was accused of concealing conflicts of interest, withholding important information and misleading public opinion during the pandemic.
"Chairman Wenstrup pointed out an obvious question: Why has every single Democratic member on the select subcommittee blown their chance to work with Dr. "Peter Daszak?" said a spokesman for the select subcommittee Newsweek by email. "Given the fact that Dr. "Since Dr. Daszak's organization funded risky gain-of-function research in Wuhan that may have led to the emergence of COVID-19, it is concerning that Democrats on the subcommittee left out this crucial interview."
"Chairman Wenstrup is working diligently to investigate the origins of the pandemic, follow the evidence where it leads, and keep partisan games out of the equation. As we prepare our country to deal with a future pandemic, the Chairman will continue his fight to uncover all the evidence on the origins of this virus and hold the culprits accountable."
Wenstrup also told Bartiromo that while some members and authorities have not shared their information, the DOE and FBI could trick others into admitting that the virus came from a lab.
"[Former Director of U.S. National Intelligence] "John Ratcliffe testified before our committee and said it clearly looked like it came from the lab," Wenstrup said. "That's the only credible explanation there is, and he believes more authorities will come around once they see it." all the information.
"And why would the Chinese Embassy send me a letter at the very beginning of this subcommittee stating that they have grave concerns about this investigation and this committee and are strongly opposed to it?"
Unusual knowledge
Newsweek strives to challenge conventional wisdom and find connections in the search for common ground.
Newsweek strives to challenge conventional wisdom and find connections in the search for common ground.