Republican governor calls George Santos to account
Gov. Asa Hutchinson, an Arkansas Republican, said Sunday that Representative-elect George Santos, a New York Republican, must be held accountable for lying to his constituents about his resume.
Hutchinson spoke to ABC This week on Sunday and said: "It has to be accounted for, it's unacceptable. I don't know if you go as far as not using it, but certainly the ethics committee should look into it. It's not acceptable in politics. It's the trust between the electorate and their elected official."
Santos flipped New York's 3rd congressional district, beating Rob Zimmerman in a former Democratic seat. An investigation was launched shortly after the win The New York Times and CNN revealed that many things Santos said about his life were wrong, while others were unfounded.
Santos told that New York Post that he "embellished" his resume, but insisted it "won't stop me from having good legislative success" in Congress.
In a statement sent to news week On Wednesday, Nassau County District Attorney Anne T. Donnelly, also a Republican, said, "The numerous fabrications and inconsistencies surrounding Congressman-elect Santos are nothing short of bewildering."
She continued, "Residents of Nassau County and other parts of the 3rd Circuit need to have an honest and accountable representative in Congress. No one is above the law and if a crime has been committed in this county we will prosecute."
Meanwhile, policy analyst and Florida Atlantic University professor Craig Agranoff said news week on Sunday: "Whether or not a person may serve in Congress or other elected office depends on the laws and regulations applicable to the situation."
He added, "If a candidate for Congress is found to have lied on their resume or falsified other official documents, they may face consequences such as disbarment or removal from office if they have already been elected."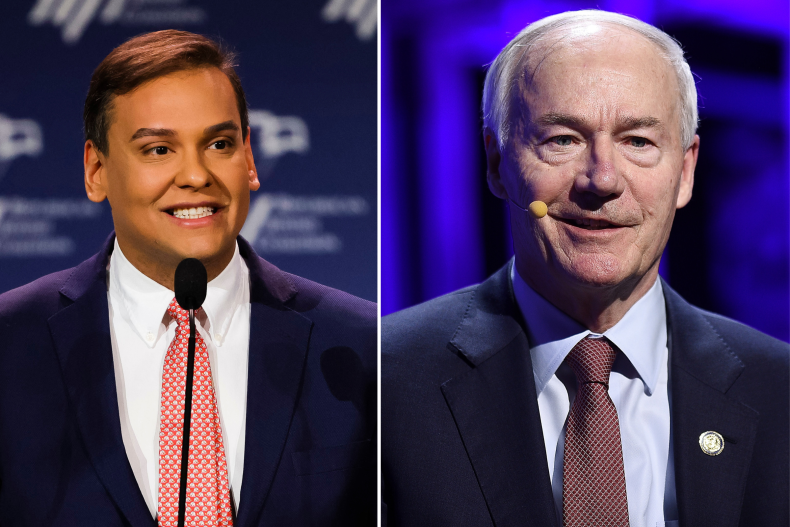 Santos also admitted to lying during his interview with the about his graduation from Baruch College in 2010 New York Post.
"I didn't have a college degree. I'm embarrassed and sorry for embellishing my resume," Santos said.
Santos also admitted that he "never worked directly" for Goldman Sachs or Citigroup. Instead, he said he did business with the financial firms while working for a company called Link Bridge, calling his original claim a "poor choice of words".
Meanwhile, he also received major backlash for saying he was the grandson of Holocaust survivors, but an investigation by That Forward found that Santos' maternal grandparents were born in Brazil before World War II.
Santos told that New York Post that he never claimed to be Jewish, but "when I learned that my maternal family was of Jewish background, I said I was 'Jewish.'"
"If he [Santos] was so willing to lie to the public again and again that he should be held accountable to voters who may have backed him for those untruths. In other words, some voters might want their votes back," Agranoff said.
https://www.newsweek.com/republican-governor-demands-george-santos-face-accountability-1770628 Republican governor calls George Santos to account