Republican who helped 96 Americans escape Israel warns Biden has 'no plan'
Rep. Cory Mills, a Republican from Florida, criticized the Biden administration on Sunday for its ineffectiveness after the congressman rescued 96 American citizens in Israel, saying President Joe Biden has "no plan."
Mills and his team flew to Israel last week and rescued stranded Americans, including the son of Michigan Rep. Bill Huizenga, who was rescued. Biden pledged to help American citizens taken hostage by Hamas after its attack on Israel. The White House announced this on Sunday Newsweek in an email that the State Department operates charter flights from Israel for Americans who want to leave.
On October 7, Hamas led the deadliest Palestinian militant attack on Israel in history. Israel then embarked on its heaviest ever Air strikes on Gaza. According to the Associated Press, Gaza's health ministry said 2,329 Palestinians have been killed since fighting broke out. More than 1,300 Israelis were killed, the agency said. Meanwhile, Israeli Prime Minister Benjamin Netanyahu said his country was "at war" and had stopped supplying Gaza with food, fuel, electricity and medicine.
"I knew they had no plan, no strategy, that they were going to leave the Americans behind, but I had to put pressure on them, and that's why it was such a big deal to go there," Mills said during an interview on Fox News . "It really forced the White House to get involved. As I have said many times, if Biden has been unable and unwilling to do his job, then I will step in and do it for him."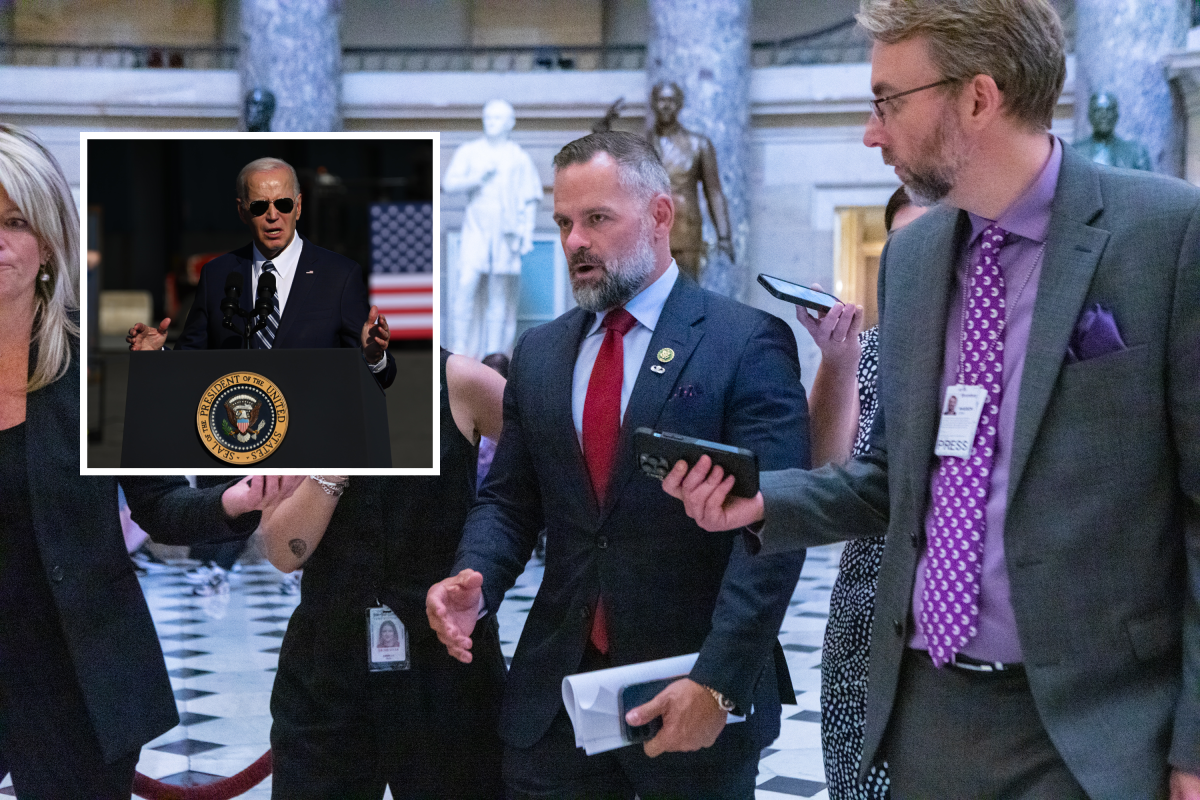 Mills, an Iraq war veteran and current member of the House Armed Services Committee, said Americans were trapped for days, unable to find a flight home and running out of resources in Israel.
"Many of them had lost hope. They had no idea how they were going to get out of there," Mills said. "Some of them asked themselves, 'How am I even going to pay for a hotel? I don't have the fees.' Most of them had flights that kept getting canceled."
Biden has yet to address the rescue mission. The White House's last update on American citizens in Israel came on October 9, when the president said that "the safety of American citizens – whether at home or abroad – is my top priority as president."
"For American citizens currently in Israel, the State Department is providing consular assistance and updated security alerts. Commercial flights and ground options remain available for those wishing to leave. "Please continue to take sensible precautions in the coming days and follow the guidance of local authorities," Biden added.
It is still unclear whether more Americans are trapped in Israel or how many were taken hostage by Hamas.