Republicans are looking for Jim Jordan chaos for House Speaker
The race to become the next speaker of the House of Representatives is flooded with potential alternative candidates after Jim Jordan failed to win his party's support on Friday.
Rep. Jordan of Ohio failed to reach the necessary votes to become the next speaker after three rounds of voting throughout the week. His defeat followed a heated week on Capitol Hill as he and his allies tried to persuade other GOP officials to rally behind him. However, his efforts were in vain when 25 of his party colleagues voted against his offer in the third vote on Friday, bringing his campaign to a bitter end.
After his loss, Jordan told reporters: "We have to come together and figure out who our spokesman is going to be. I will work as hard as I can to help this person so we can help the American people."
The problem is becoming more pressing as the House of Representatives is no longer able to function effectively without an elected speaker. This is particularly concerning as Congress faces the looming possibility of a government shutdown next month.
Republican candidates have until noon Sunday to submit their names to speak, and there is no shortage of names that may make it onto the ballot. Republicans will meet for a candidates' forum on Monday evening, following a conference vote that could take place on Tuesday.
The following Republicans have announced their intention to run for speaker:
Rep. Austin Scott, Georgia: sought Jordan's nomination last week but received no votes.
Rep. Jack Bergman, Michigan: a retired Marine Corps lieutenant general. A statement from the same day Jordan lost his case said: he said: "My hat is in the ring and I am confident that I can win the votes where others couldn't. I have no special interests to serve; "I'm just here to do what's best for our nation and steady the ship of the 118th Congress."
Rep. Kevin Hern, Oklahoma: Chairman of the Republican Study Committee. He posted on X, formerly Twitter, on Friday: "We need a different kind of leader with a proven track record, which is why I'm running for Speaker of the House."
Rep. Pete Sessions, Texas: Congressman since 1997, Sessions was once chairman of the Rules Committee and a key ally of former speakers John Boehner and Paul Ryan. He also declared his candidacy on Friday.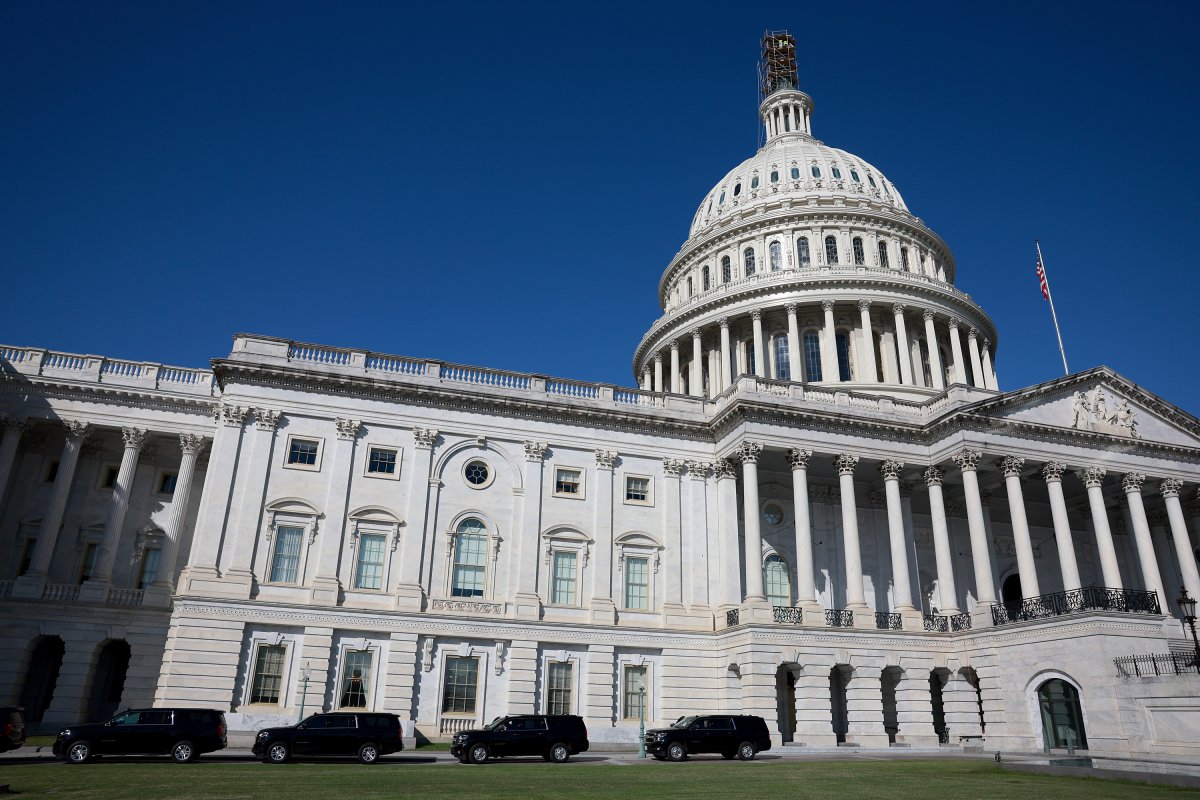 A number of other Republicans are also reportedly considering a bid for speaker, according to Politico. However, none of the following have announced a formal offer for the position:
Rep. Byron Donalds, Florida: Member of the House Freedom Caucus.
Rep. Tom Emmer, Minnesota: He is the majority leader and previously led the Republican campaign branch in the House of Representatives. He enjoys the support of former Speaker Kevin McCarthy, whose ouster led to the current election.
Rep. Mike Johnson, Louisiana: Vice Chairman of the House GOP Conference.
Rep. Dan Meuser, Pennsylvania: Member of the bipartisan Problem Solvers Caucus, along with the Republican Main Street Caucus.
Rep. Mark Green, Tennessee: Chairman of the Homeland Security Committee and combat veteran.
Rep. Jodey Arrington, Texas: Chairman of the Budget Committee.
Rep. Roger Williams, Texas: Chairman of the Small Business Committee and coach and manager of the House Republican baseball team.
Newsweek The Republican Party emailed for comment.
Unusual knowledge
Newsweek strives to challenge conventional wisdom and find connections in the search for common ground.
Newsweek strives to challenge conventional wisdom and find connections in the search for common ground.