Republicans find themselves in disarray again two years after the Capitol riots
Members of the House of Representatives again failed to select a new speaker on Thursday as a minority of Republicans continued to oppose Rep. Kevin McCarthy in an 11th ballot.
No speaker contest has gone beyond nine ballots since 1923, and the House of Representatives will reconvene at noon on Friday and try again to select a speaker for the 118th Congress.
Friday also marks two years since the Jan. 6, 2021 Capitol riots, when a group of supporters of former President Donald Trump entered the Capitol and disrupted the certification of the Electoral College's votes in the 2020 presidential election.
The House of Representatives Jan. 6 committee investigating the events of two years ago recently completed its work and released an 845-page final report.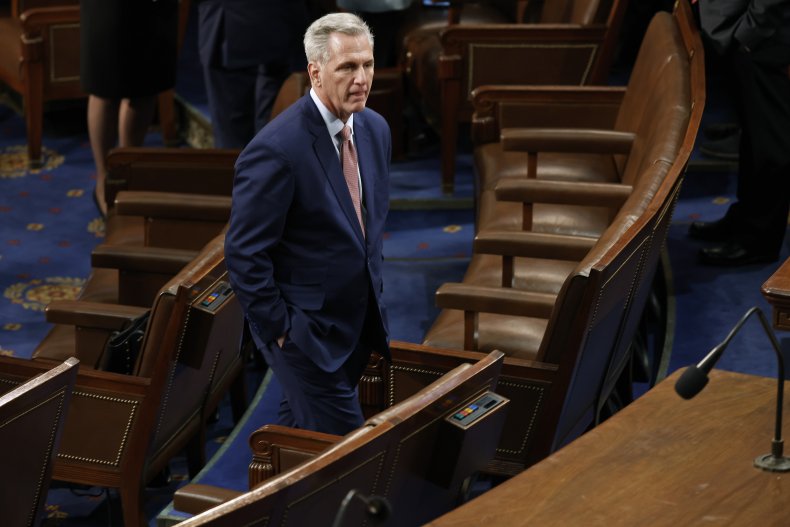 The panel also filed criminal references with the Justice Department, recommending that Trump be charged with obstructing an official process, conspiracy to defraud the United States, conspiracy to make false testimony, and conspiracy to "incite, aid, or comfort" a riot.
The DOJ will make the final decision on whether to indict the former president.
On Thursday, Republican Rep. Matt Gaetz voted for Trump on two ballots, and on the 11th ballot of the day, Gaetz officially nominated Trump and then voted again for him.
That nomination was met with an immediate response from Democratic Rep. Steve Cohen, who objected, saying Trump was "trying to overthrow our administration."
Trump ultimately received only one vote in the 11th round. McCarthy won 200 votes, Democratic Rep. Hakeem Jeffries won all 212 of his party's votes, Republican Rep. Byron Donalds received 12 votes, seven Republicans voted for Rep. Kevin Hern, one member voted present and one voted absent.
The House will meet again on Friday, but it remains to be seen whether McCarthy can win over his critics and garner enough votes to be elected speaker. It requires a majority of the votes cast, but members voting "present" or skipping the vote lower the threshold for a majority.
However, there is still a long way to go from the situation in 1855, when it took 133 ballots to choose a Speaker and the process lasted two months.
Some of his GOP opponents have called on McCarthy to step down, including Rep. Lauren Boebert, who nominated Hern for the speaker's role on Thursday.
Boebert said former President Trump "needs to tell Kevin McCarthy you don't have the votes and it's time to retire."
The house cannot function fully until a speaker is elected. The members have not yet been sworn in and the house rules have not yet been voted on. If the standoff continues beyond Jan. 13, it will affect the ability of committees to do their jobs and House bodies will be unable to process payroll.
news week has reached out to Kevin McCarthy's office for comment.
https://www.newsweek.com/republicans-find-themselves-disarray-again-two-years-after-capitol-riots-1771732 Republicans find themselves in disarray again two years after the Capitol riots