Reshoring is not enough | opinion
To his credit, the Biden administration has been both consistent in its messaging and correct in its analysis of the importance of critical minerals from the start. Not only are they needed to meet ambitious climate change goals, but as a recent White House document said, "The building blocks for many modern technologies are essential to our national security and economic prosperity." The problem, however, is, that the White House does not go far enough with its proposed solution and is almost entirely focused on developing a "Made in America" ​​supply chain that will never be sufficient to meet current demand for these strategic materials, let alone the 400-600 -percent growth in demand in the coming decades, which the administration itself is forecasting.
The Biden administration's 100-day supply chain assessment revealed the threats to national and economic security that could cause disruption, and highlighted China's market dominance over strategic commodity supply chains, gained through "questionable environmental policies, price distortion by state-owned enterprises to minimize." competition and large subsidies."
In response to this state of affairs, the government has attempted to encourage domestic production through expanded mining, processing and recycling. The political appeal of "reshoring" – sourcing these key inputs home rather than relying on imports, especially from potentially hostile suppliers – is justified. Additionally, a mid-election year coupled with President Joe Biden's pledge to create good-paying union jobs is providing the impetus to expand domestic manufacturing.
The problem, however, is the geology. For an overwhelming majority of the 50 minerals classified as "critical" on the updated list recently released by the Secretary of the Interior, the United States does not even rank among the top five producers.
Cobalt, which combined with lithium is a crucial component of rechargeable batteries used in everything from smartphones and laptops to electric vehicles and storing energy from the sun, wind and other renewable sources. According to US Geological Survey data released this year, America has less than 1 percent of the world's reserves of the metal and would consume all of its domestic supply in about six years at current demand. Despite President Biden invoking the Korean War-era Defense Production Act to ensure a supply through "responsible domestic mining and processing," there is not enough cobalt domestically to support today's EV demand and the government's goal of a net -Achieve zero greenhouse gas emissions by 2050.
As highlighted in a recent report for the Krach Institute for Tech Diplomacy at Purdue University, responsible development of indigenous resources is part of the solution; However, in most cases the result will be insufficient.
So the challenge is clear: ensure America's needs for critical minerals are met without leaving the US vulnerable to being "stopped" by an adversary like China, which has achieved dominance in the mining and processing of many of these strategic materials .
Back to the US Geological Survey, just over half of the world's cobalt reserves are in the Democratic Republic of the Congo (DRC). The country accounts for about 70 percent of global production. Virtually all of the DRC's cobalt is currently shipped for processing in China. I would call that ironic for a "green economy," given the amount of carbon emitted by the trucks that transport the ore to the Indian Ocean ports and the cargo ships that transport it to the Chinese mills.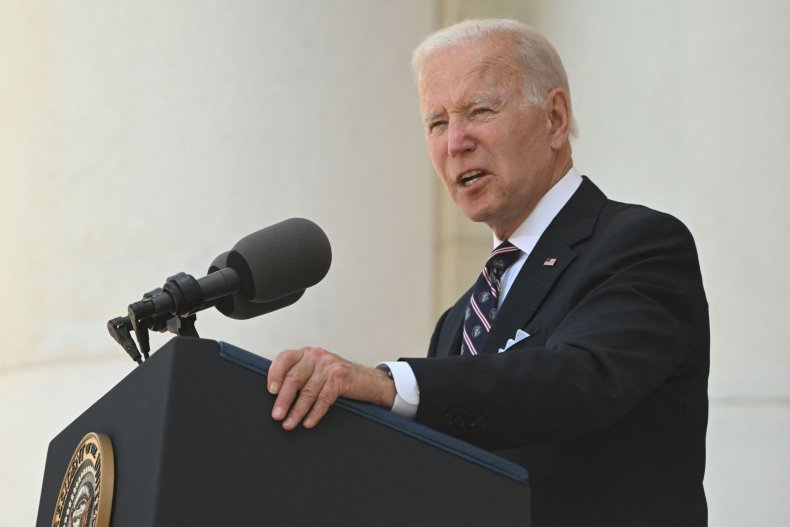 So where do we go from here?
The US should support supply chain diversification efforts, contribute to more robust governance and create a level playing field for American companies. The US should also encourage the development of mineral processing and refining facilities in the DRC itself. Preparing or processing near mines would be more environmentally friendly – ​​especially when you also factor in the abundant renewable energy resources (both hydroelectric and solar) to power the industry. The move would also be geopolitically smart: there is a negligible risk of Kinshasa maintaining the cobalt supply chain in competition with Washington, which cannot be said of Beijing.
Prudent and sustained efforts should increase domestic supplies of critical minerals, whether through mining or recycling. But these efforts alone will not meet the growing demand for these materials, which are critical to both decarbonization and technological innovation.
For this reason, US efforts to secure its supply chain require a broader vision that goes beyond a simplistic dichotomy of domestic and foreign sourcing. This approach should be adopted as it relates to supply chain management, emphasizing geopolitical security and preventing China's escalating incursions.
Ambassador J. Peter Pham is a Distinguished Fellow of the Atlantic Council, Senior Advisor at the Krach Institute for Tech Diplomacy at Purdue University, and was previously the U.S. Special Envoy to the Sahel and African Great Lakes regions.
The views expressed in this article are the author's own.
https://www.newsweek.com/reshoring-isnt-enough-opinion-1711751 Reshoring is not enough | opinion