Residents forced to move after house fire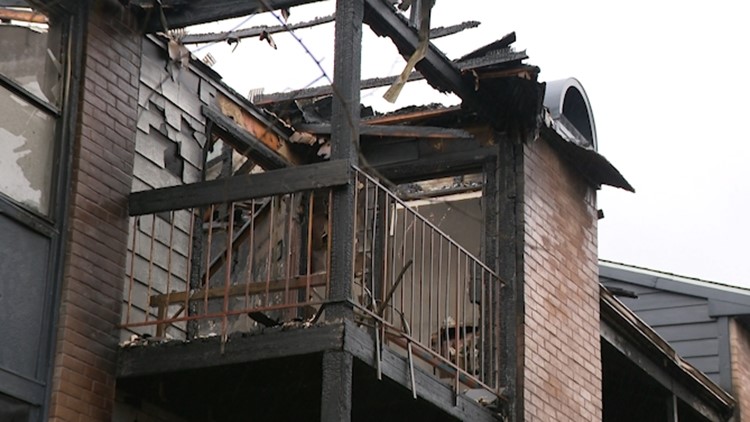 Austin Fire Department officials say at least 10 people have been displaced, and that number could continue to rise.
AUSTIN, Texas — Several U-Hauls and other moving trucks were parked at the Mueller Flats apartments in East Austin Thursday afternoon as people packed up and left what they once called home.
A fire broke through one of the buildings Wednesday night, damaging 12 units, according to the Austin Fire Department.
At least 10 people have been displaced, but officials said the number could rise.
Blair Hicks lives in the building next door and although his flat was not directly affected by the fire, he was told on Friday he had five hours to move out.
"Building 16 is here. Building 13 is the building that caught fire. 16 is completely untouched, but because it's connected to 13, everyone has to move out in 16," Hicks said.
"I'm sure I'll be very angry and sad and stuff later on, but take 5 hours and do what you can with 5 hours."
Hicks said he has lived at the complex for about 8 years and was told by management they would be evaluating options for him and others by Monday.
Luckily he can stay with friends until he finds something more permanent.
"It's the power of a neighborhood bar. I'm the owner of a bar down the street from here with eight or nine people who either work there or hang out there," Hicks said.
"And we move me today. I'll be okay again. It's really scary. I haven't really processed it yet."
Austin Fire Department officials said the fire was started by a smoke material that was "improperly discarded" from a third-story balcony.
Fortunatly nobody was hurt.