Resurfaced video from 2018 by pro-mask health expert reveals real reason for mask requirements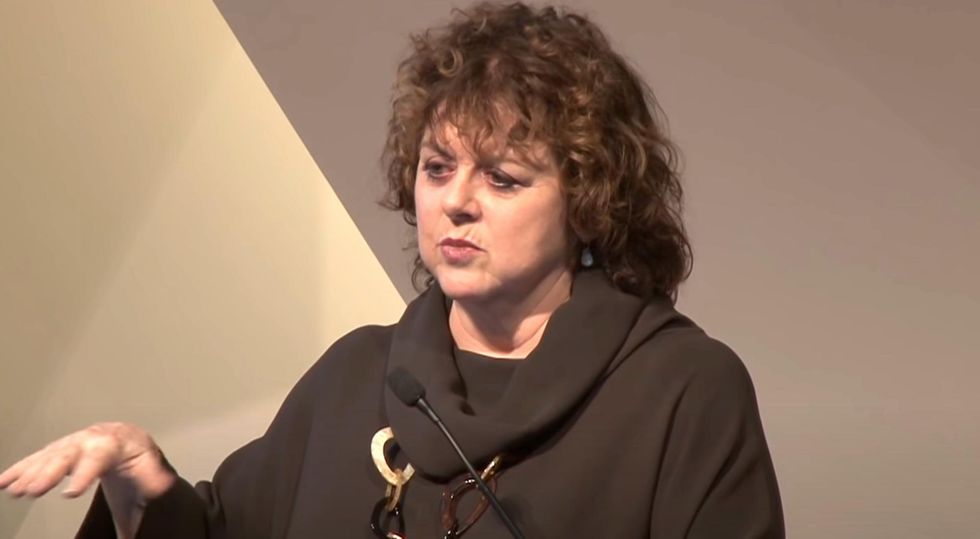 A resurfaced video from 2018 reveals the real reason for mask requirements, at least from one expert health journalist currently championing mask requirements.
Laurie Garrett is a Pulitzer and Peabody Prize-winning global actress health journalist who also previously served as a senior fellow on global health at the Council on Foreign Relations in New York City. In the 2018 video, she says masks "almost certainly" didn't help stop the spread of SARS, a severe acute respiratory syndrome coronavirus.
Her comments are from her keynote address to the National Academy of Medicine, in which she discussed the history of pandemics and the possibility of a future pandemic.
At the end of the speech, she answers a question from the audience about alternative routes of virus transmission, specifically addressing the effectiveness of masks.
"There are only a few countries that have ever done really large-scale studies to see what might work. Japan, it might not surprise you, is one of them. Basically, in one of their big studies, they showed that the masks, it seemed like the main effect of a mask is to set off the alarm in the other person and keep you separate," Garrett said.
"And I think that's what happened with SARS. When I was in the SARS epidemic I saw all over Asia people started wearing these masks and it's alarming when you walk down the street and everyone who walks up to you is wearing a mask. You're definitely doing social distancing, you definitely are — it's just a gut thing," she continued.
"But did the mask really help you? Did the mask keep the virus away? Almost certainly not. If the virus was around her face, the mask wouldn't have made a difference," she concluded. "So I think this is an area that has always been under-researched and under-funded."
She added as another example that it's not well researched whether hand sanitizer would actually help prevent the spread of the flu.
Garrett's 2018 speech was titled, "From the 1918 Influenza Pandemic to the 2009 H1N1 Pandemic to Now: Is the World Ready to Respond to the Next Outbreak?"
In December 2020, when the vaccines were first rolled out among Americans, Garrett continued MSNBC to comment that despite the vaccine, Americans should mask up and try to comply with social distancing guidelines.
"We will see a terrifying explosion of cases and deaths long before the vaccine reaches mass distribution," she predicted at the time.
Here is the video of her entire speech:

Keynote speech – Laurie Garrett

www.youtube.com

https://www.theblaze.com/news/laurie-garrett-mask-mandate-video Resurfaced video from 2018 by pro-mask health expert reveals real reason for mask requirements