RFK Jr. explains how Democrats became slaves to Big Pharma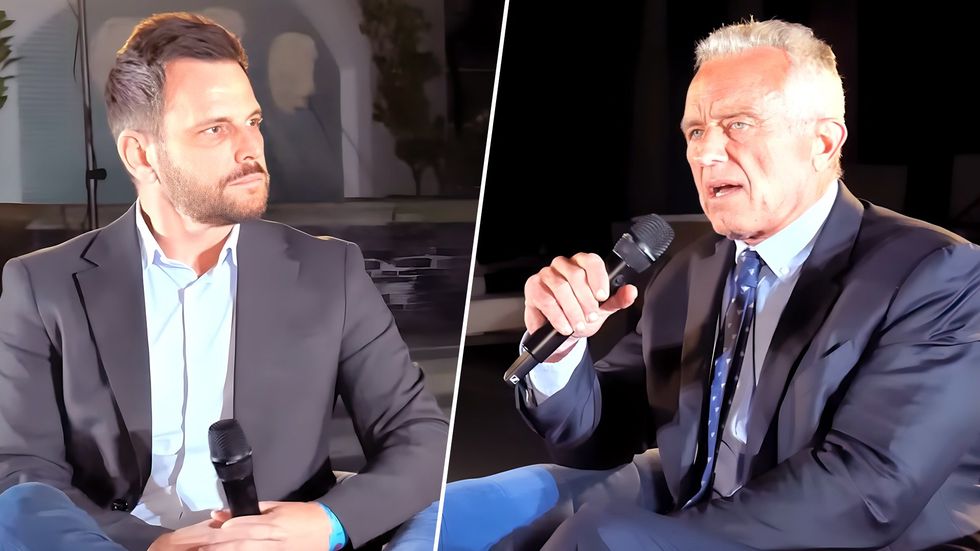 After President Biden took office, Robert F. Kennedy Jr. was one of the first to be censored.
Less than 37 hours after Biden took his oath, the White House ordered Twitter, Facebook and Instagram to remove his accounts — and threatened that the White House would remove their immunity under Section 230 if they didn't.
"Their businesses would die if they didn't have this immunity under Section 230," RFK Jr. tells Dave Rubin, pointing out how dangerous the situation is. "If you silence criticism of yourself, there are no limits to the power you can then claim for yourself."
And why was it censored?
Because he was targeting exactly the person who finances them: the pharmaceutical industry.
This started in 2016 when the Obama administration had to make a deal with drug companies to enforce Obamacare.
"Big Pharma is the largest lobby on Capitol Hill," RFK explains, pointing out that pharmaceutical companies pay twice as much as oil and gas companies for lobbying and five times as much as military contractors.
"They're off the charts."
The Obama administration's deal with the drug companies involved purchasing their drugs without negotiations.
"They're going to get really rich, and we're not going to negotiate for them, we're not going to, you know, oppress them," RFK says, adding, "At this point, Democrats have been allowed to take drug money, and they just have started taking it."
Want more from Dave Rubin?
To enjoy more honest conversations, free expression, and big ideas with Dave Rubin, Subscribe to BlazeTV – the largest cross-platform network of voices who love America, defend the Constitution, and live the American dream.