Robert F. Kennedy Jr.'s chances of beating Biden and Trump, according to polls
Robert F. Kennedy Jr. has little chance of defeating President Joe Biden and former President Donald Trump in a hypothetical presidential duel in 2024, but the poll numbers haven't stopped him from trying.
Kennedy – the nephew of former President John F. Kennedy and son of former US Attorney General Robert F. Kennedy – had been running as a presidential candidate for the 2024 Democratic nomination and had fallen far behind Biden in hypothetical duels.
On Monday, Kennedy announced that he was withdrawing from the Democratic camp and would run as an independent. Given the polarization of the two major parties, voters are increasingly interested in independent candidates, but third-party candidates rarely do well in the polls and are unlikely to make it into the debate.
"I have declared independence from the two political parties and the corrupt interests that dominate them, and the entire rigged system of resentment and anger, corruption and lies that has made government officials indentured servants of their corporate bosses," Kennedy wrote in one Opinion piece published on Monday in Newsweek. "If left unchecked, they will commodify our air, our water, our food, our jobs and our children, turning the American dream into despair and dust."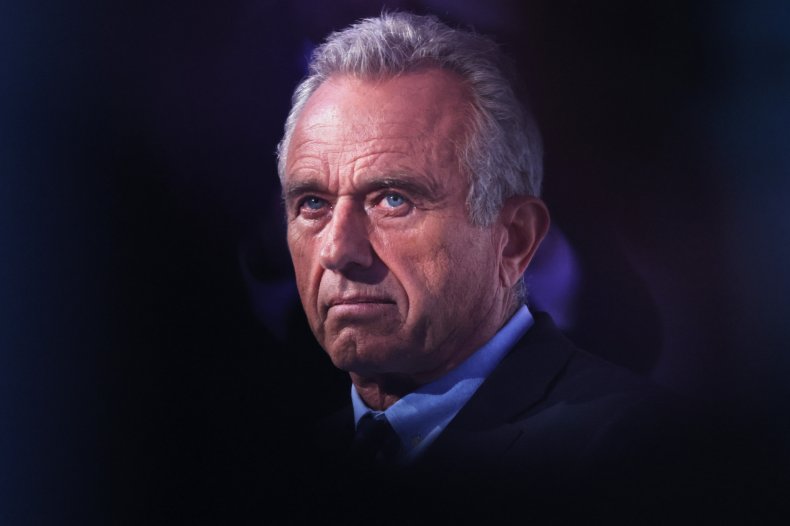 There is limited data on Kennedy's expected performance in the 2024 general election, running as an independent against Trump and Biden, but a poll found some surprising numbers.
According to a recent Reuters/Ipsos poll, Trump won the hypothetical duel with 40 percent of the vote, compared to 38 percent for Biden and 14 percent for Kennedy. The poll was conducted Oct. 3-4 and surveyed 1,005 voting-age adults. Of those surveyed, 437 were Democrats, 368 were Republicans and 111 were independents.
Similarly, 14 percent of voters viewed Cornel West — who switched from the Green Party to independent last week — favorably compared to Biden and Trump as presidential candidates, according to a Sept. 25 PBS NewsHour/NPR/Marist poll of 1,256 adults have been asked. 28.
Fourteen percent isn't enough support to secure Kennedy the presidency, but the poll numbers were still surprising. Third-party candidates rarely reach double-digit approval ratings in polls, and political strategists are theorizing about how Kennedy could influence the 2024 election even if he doesn't win.
When Kennedy ran as a Democrat, he was 53 points behind Biden in the Democratic primary in a Quinnipiac University poll, according to FiveThirtyEight.
Republican strategist Mark Weaver said Newsweek that he expects Kennedy to get more from Biden than Trump in a hypothetical duel.
"Although it's a close call … there are more mobile voters in Biden's camp who would never turn to Trump than the other way around," Weaver said. "While core Republicans view Kennedy more positively than core Democrats, this is a short-term effect due to Kennedy's heterodox views on some issues. But in the end, these people will probably still vote for Trump."
However, a poll by American Values ​​2024 – a super PAC aimed at electing Kennedy – found that he was more likely to withdraw support from Trump. Trump has dominated the Republican polls so far, but he faces a greater challenge in a duel with Biden.
The American Values ​​2024 poll found Kennedy received 19 percent of the vote, Biden and Trump each received 38 percent. A press release from the organization called Kennedy the "best independent or third-party candidate for a presidential election in the modern era."