Roger Stone "Go to Jail" or "Flip Donald Trump": Kirschner
Legal analyst Glenn Kirschner predicted on Saturday that notorious conservative political adviser Roger Stone would either turn against former President Donald Trump or end up "going to jail."
Kirschner made the prediction in a video posted to YouTube that broke up several political messages. Among a handful of other recent developments, he touched on the discovery of "The Friends of Roger Stone," an online group chat that, according to That New York Timeslinked Stone to numerous individuals involved in an attempt to overthrow the 2020 presidential election.
Among those who attended the chat were organizers of Trump's infamous "stop the steal" rally, right-wing politicians and candidates loyal to the former president, and an army reserve officer linked to Michael Flynn. Certain names are also included InfoWars Host Alex Jones, former Proud Boys chairman Enrique Tarrio and Stewart Rhodes, the leader of the Oath Keepers militia.
The legal analyst noted that numerous members of the group chat, including members of the Proud Boys, members of the Oath Keepers and one of Stone's bodyguards, have begun collaborating with the House Special Committee on its investigation into the Jan. 6 capital riot. He predicted members would be able to testify at length about Stone, noting that the political agent is known for speaking at length, and may have done so "with his good friends the white supremacists."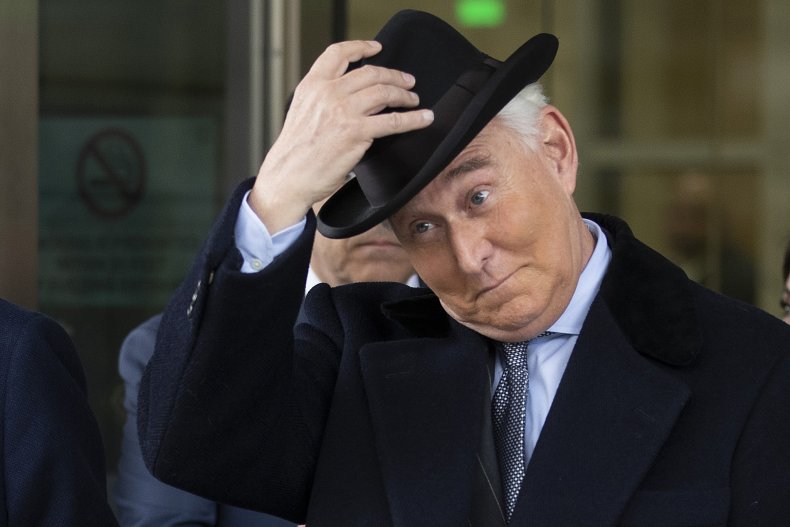 "That's also a really good development that people are tipping at Roger Stone," Kirschner said. "Because one day Roger Stone will either go to jail or hit on Donald Trump. Stay tuned."
The group chat is according to the Times by one participant in it, contained 47 members who went by nicknames. When asked to comment on the group chat, Stone said he had no control over who was allowed to participate and insisted activities related to the "Stop the Steal" rally were protected under the First Amendment.
"There is no story," he told the Times in a written statement. "Just harassment."
One of the members of the chat, conservative radio host Pete Santilli, told the newspaper that the group chat was started sometime in 2019 when Stone was indicted by Robert Mueller's Russia investigation. He described it as a space for parties sympathetic to Stone to gather and communicate with one another.
news week has reached out to Stone representatives for comment.
https://www.newsweek.com/roger-stone-going-prison-flipping-donald-trump-kirschner-1708922 Roger Stone "Go to Jail" or "Flip Donald Trump": Kirschner