Royce White Dunks on Obama's Globalist Ambitions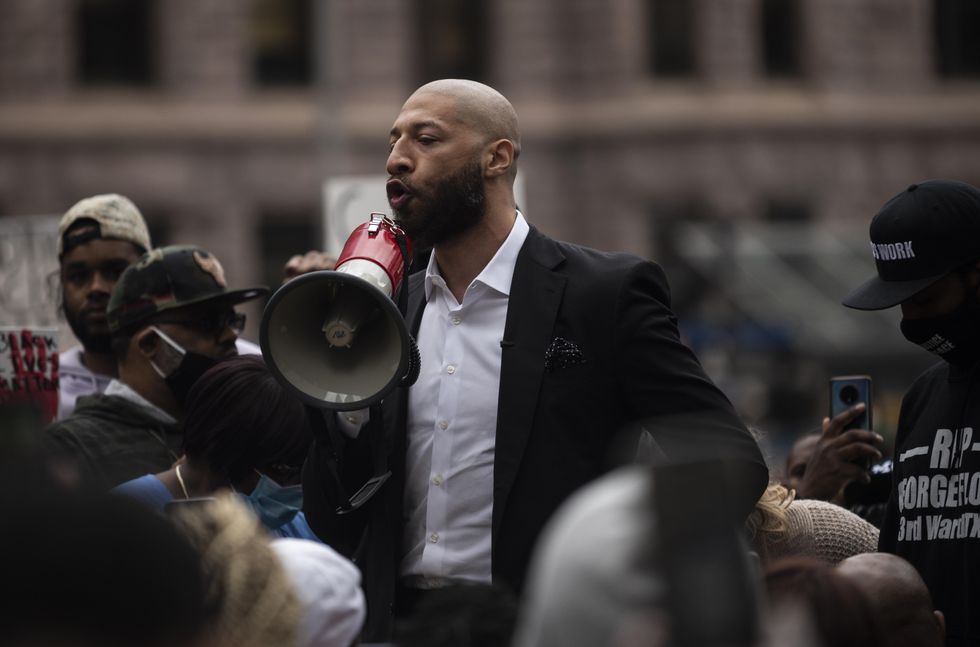 Many American conservatives would love to see several members of Congress dethroned. American former professional basketball player Royce White is currently running for Minnesota's fifth US representative seat in Congress, to be occupied by Democrat Ilhan Omar.
In an interview with "Fearless"Host Jason Whitlock, White described "the tragedy or history of the black man [in] Association with Donald Trump, used as a scapegoat by the authoritarian LGBTQ church, as anti-American policies.
Whitlock asked if anyone within the political system, either within the MAGA movement or mainstream Republicans, recognized or understood the opportunity 31-year-old White brought to the table.
"Well, I just got here," White replied. "I don't have lofty goals like this. I want to protect what's most local—the sister cities." White is passionate about his priority of helping "the real nationalist-populist movement from his Minnesota outpost."
White described his fight for the truth as a process that has evolved over the past 10 years. He also noted that he doesn't expect any help from the Republican establishment in this race to get rid of Rep. Ilhan Omar.
In White's view, "the right-wing conservative movement [under] Donald Trump's umbrella, but the truth is that there couldn't be a greater difference between a Donald Trump and Mitch McConnell or McCarthy. So there is a civil war on our side and politically."
According to White, he "cannot expect or hope for any support from the political oligarchs, the American political establishment".
"Again," White said, "I'm going back to black tragedy or history. This story, coupled with Donald Trump being used as a scapegoat for the authoritarian LGBTQ church, is "anti-American politics and [the] Only godly, truthful black men can stand up and break this narrative."
"My duty now is to step in and say, 'Hey Barack Obama, we see what you're doing when you try to equate Steve Bannon with Vladimir Putin. They want to make anyone who believes in populism – not globalism – an enemy of the state." Make me one too. I'm here for this fight."
Watch the clip to hear more of this conversation. Can't watch? Download the podcast here.
Want more from Jason Whitlock?
To have fearless conversations at the crossroads of culture, faith, sport and comedy with Jason Whitlock and Uncle Jimmy, Subscribe to BlazeTV – the largest cross-platform network of voices who love America, defend the Constitution and live the American Dream.
https://www.theblaze.com/shows/fearless-with-jason-whitlock/-2657211902 Royce White Dunks on Obama's Globalist Ambitions