Rubio calls Stacey Abrams but not Trump over election denial
Republican Senator Marco Rubio labeled Stacey Abrams a 'waiver' for refusing to allow the 2018 Georgia governor's race, but failed to mention former President Donald Trump's unsubstantiated claims that his reelection was stolen.
Rubio made his comments about the Democratic Georgia governor hopeful during a debate with Rep. Val Demings in Lake Worth Beach on Tuesday night. The Republican senator was asked if he would accept the election results amid growing concerns about American democracy, to which he replied that unlike Abrams, he would accept the result of his election. However, Rubio did not bring up Trump's repeatedly debunked claim that the 2020 presidential election was marred by widespread fraud.
"I'm not like Stacey Abrams in Georgia, who denied her election," Rubio said. "I have never turned down an election. I think we have great voting laws in Florida."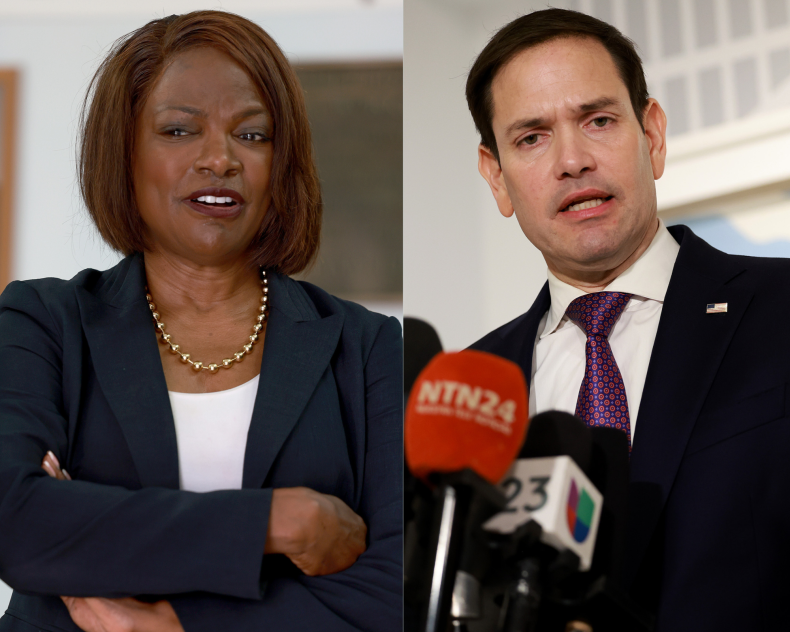 After a close election, Abrams refused to cede the Georgia governor's race to Republican Brian Kemp, who oversaw the election as secretary of state. Abrams said Kemp engaged in voter suppression to win.
This is an evolving story and will be updated as more information becomes available.
https://www.newsweek.com/rubio-calls-out-stacey-abrams-not-trump-denying-election-results-1752967 Rubio calls Stacey Abrams but not Trump over election denial