Rubio says "Hamas must be eradicated"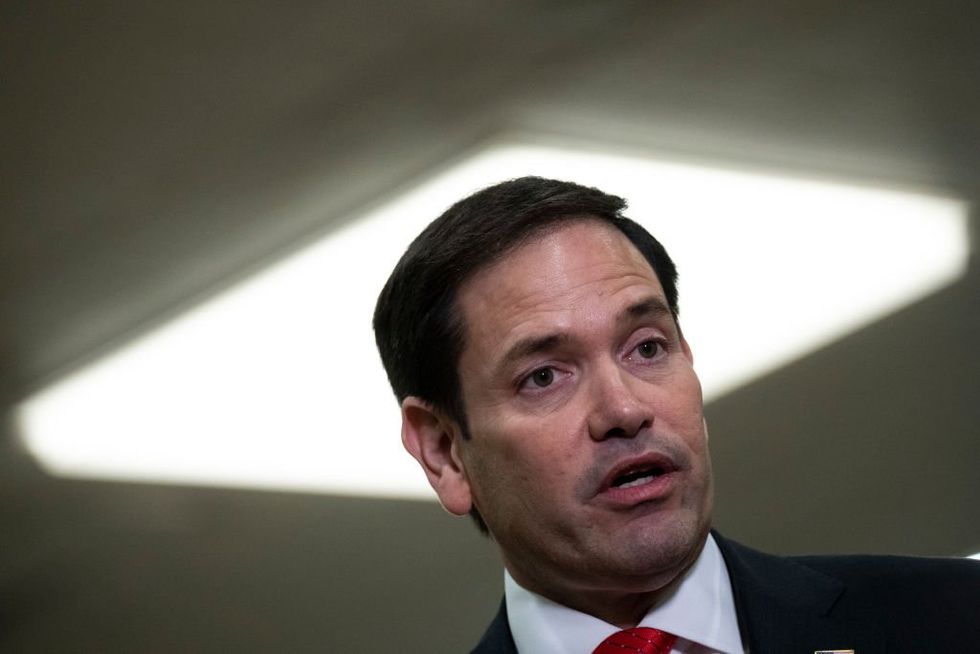 US Senator Marco Rubio of Florida (right) has suggested that Israel must destroy Hamas, which has brutally attacked the Jewish state.
"Hamas exists for one reason only: to wipe out the Jewish state of Israel. Therefore, Israel has only one option in response to yesterday's barbaric attack: the permanent elimination of Hamas. "Fire" either has no connection to this unfortunate reality or is sympathetic to Hamas," Rubio said tweeted.
"Israel has no choice but to seek the complete annihilation of Hamas in Gaza. There is simply no diplomatic solution or 'measured response,'" Rubio said explained. "This tragically necessary effort will come at a terrible price. But the price of failing to permanently eliminate this group of sadistic savages is even more terrible."
"There can be no ceasefire, negotiated settlement or peaceful coexistence with depraved barbarians who murder teenage girls, children and elderly people and then dump them on the streets of Gaza for bloodthirsty crowds to desecrate their bodies? Hamas must be eradicated and "Israel must respond disproportionately to it and to future attacks of any kind," Rubio says wrote.
Israeli Prime Minister Benjamin Netanyahu has declared that Israel will win the war and that Hamas will realize the gravity of the mistake it made by attacking the country.
"Hamas will understand that by attacking us it has made a mistake of historic proportions. "We will demand a price that they and Israel's other enemies will remember for decades to come," Netanyahu said.
At least eleven US citizens were killed in the attacks. after to President Joe Biden. "While we are still working to confirm, we believe it is likely that American citizens are among those held by Hamas," Biden also noted.
Republican Senator Tom Cotton of Arkansas has stated that America "should give Israel our unwavering support in destroying Hamas."
Do you like Blaze News? Bypass the censorship, sign up for our newsletter and get stories like this delivered straight to your inbox. Login here!