Rumors about Putin's death were spread by Russian officials: Ukrainian intelligence
A Ukrainian intelligence official on Wednesday accused Moscow officials of orchestrating the widespread spread of false rumors about the death of Russian President Vladimir Putin.
Last week, several Telegram channels falsely reported Putin's death, and those messages claimed that his death had led to Kremlin officials scrambling to develop a succession plan. The rumors quickly spread across various social media platforms and started the hoax trending.
The Kremlin soon responded to questions about Putin's death, calling the rumor a "hoax," and Putin has since made public appearances.
Andriy Yusov, representative of the Main Intelligence Directorate (GUR) of the Ministry of Defense of Ukraine, told NV Radio that Moscow officials spread the rumors to find out how the Russian public would react to the news.
Yusov said that while Putin's death would be "good news" for Ukrainians, the rumor was actually part of Russia's disinformation "playbook."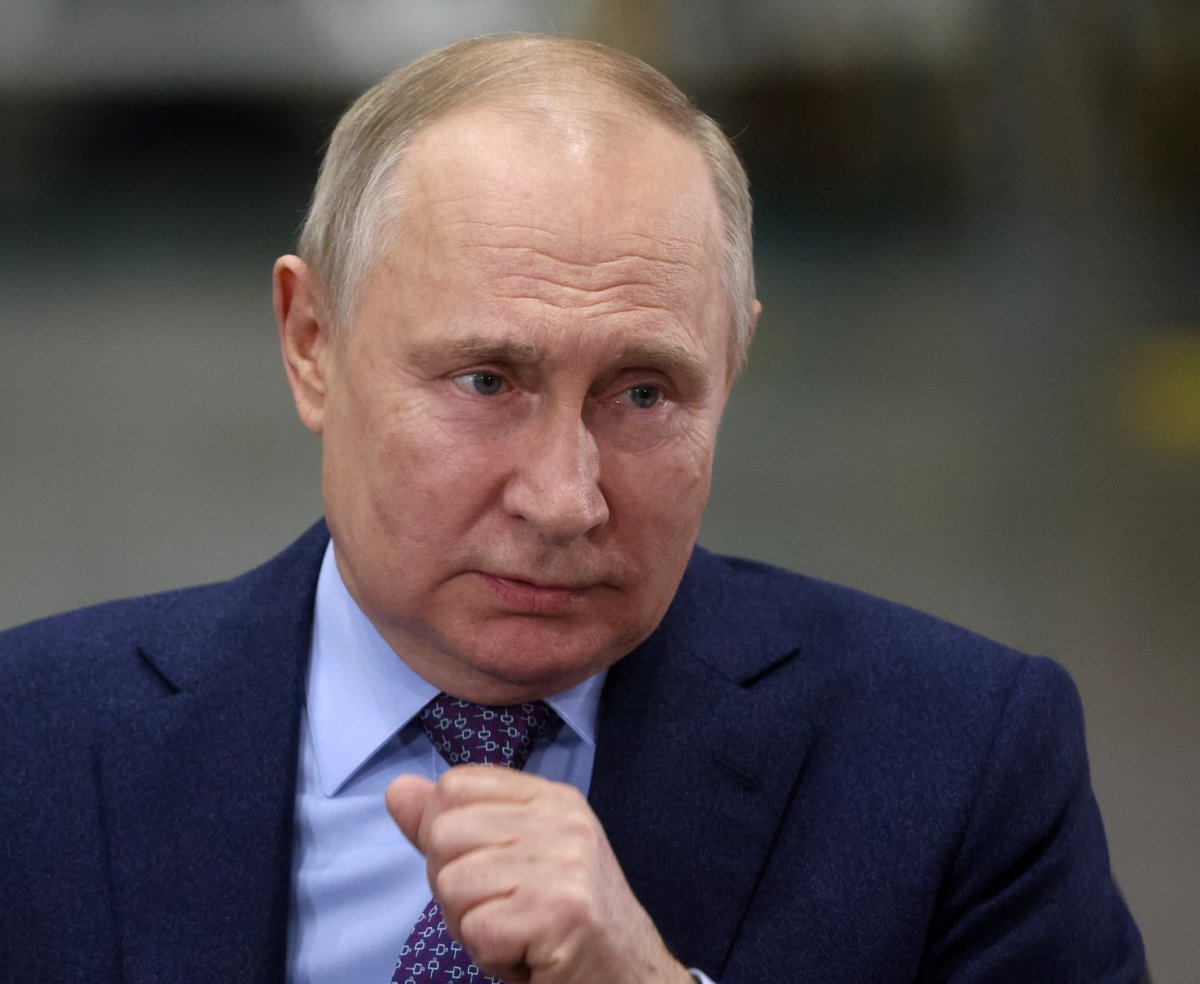 "This is sweet music for Ukrainian listeners, and it should have been good news," Yusov told NV Radio, according to a translation by Ukrainska Pravda. "It's an internal story intended for an internal Russian audience."
He continued: "Of course it doesn't help Putin personally because there are many supporters of conspiracy theories in Russia."
Yusov also explained why he believes Russia would spread such a falsehood.
"The fundamental purpose of fake news is to examine how society reacts numerically and dynamically – whether it believed it, how it reacted, what it is prepared to do – and to look at the reactions of individuals, the elite and the media (even propaganda channels)," he said.
"In this way, the empire built on the work of the secret services learns to continue to govern."
Newsweek asked the Russian Foreign Ministry for comment via email on Wednesday evening.
Yusov pointed out that such disinformation has an impact on Putin and Kremlin spokesman Dmitry Peskov.
"It is also a tool of influence on Putin himself or someone like him. He is forced to react, and Peskov is forced to react and prove that this is not the case. "That means he will be led to a specific corridor," Yussow said.
The intelligence official concluded by stating: "It is obvious that this is not the end of this story, but a certain script."
Although it is unclear how the Russian public reacted to the rumors, they were certainly searching for information about their leader's alleged death.
Russian investigative site Agentstvo reported that the search terms "dead Putin," "dying Putin" and "Putin died" had more than 417,000 views on Russia's most popular search engine Yandex last month. Agentstvo added that most of these searches were conducted between October 23 and October 29, which coincided with the first posts about the rumors published on Telegram.
Unusual knowledge
Newsweek strives to challenge conventional wisdom and find connections in the search for common ground.
Newsweek strives to challenge conventional wisdom and find connections in the search for common ground.