Russia conducts nuclear exercises while Biden sends missiles to Ukraine
Russia is conducting nuclear exercises in Ivanovo province northeast of Mosco, Russian sources reported.
Interfax, an independent Russian news agency, quoted the Russian Defense Ministry as confirming that the drills would be conducted by nuclear forces on Russian soil.
According to Interfax, around 1,000 soldiers are involved in the exercises Reuters described as "intense maneuvers" involving more than 100 vehicles, including Yars ICBMs.
These drills come as fighting intensifies in Sievierodonetsk, Ukraine, where Russian troops have reportedly advanced towards the center of the city. The Luhansk regional governor said Moscow troops had taken most of the main eastern city.
The report also follows the announcement that the US has approved a $700 million security package to be sent to Kyiv, which will include helicopters, anti-tank weapon systems and medium-range highly mobile artillery-missile systems.
President Joe Biden said the medium-range missiles would allow Ukraine to "hit important targets on the battlefield more precisely" – although it was made clear that the new weapons package will only be deployed on Ukrainian territory and will not attempt to hit Russian targets on Russian territory .
This is breaking news and will be updated later.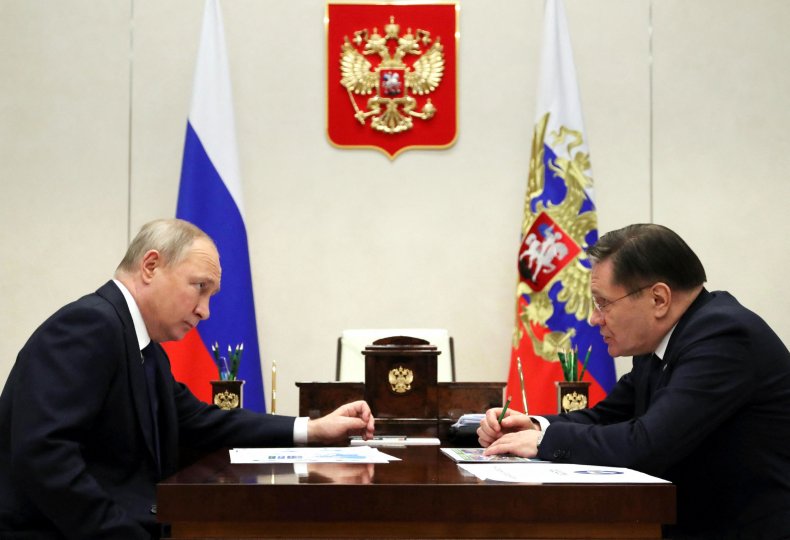 https://www.newsweek.com/russia-nuclear-drills-biden-rockets-ukraine-1711913 Russia conducts nuclear exercises while Biden sends missiles to Ukraine