Russia holds nuclear drills in response to Biden sending missiles to Ukraine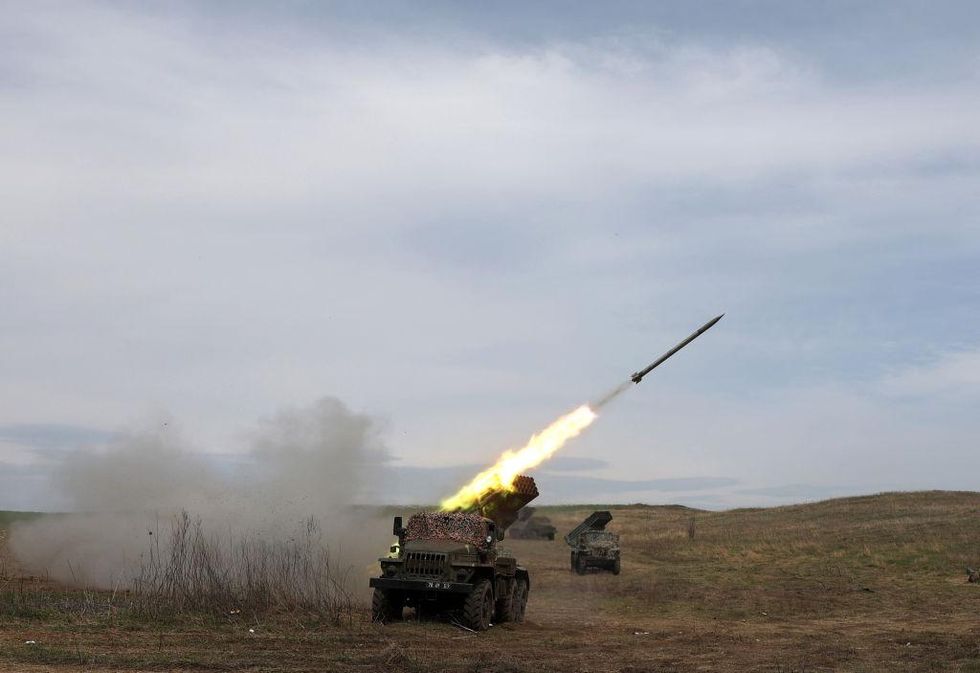 Russia's nuclear forces are conducting drills in a region northeast of Moscow.
The decision to begin those drills comes just a day after President Joe Biden announced his decision to send an advanced missile system to Ukraine, according to the New York Post reported.
According to an independent news agency in Russia, around 1,000 Russian soldiers are taking part in intensive maneuvers involving the use of more than 100 military vehicles, including Yars ICBMs.
These exercises are taking place in Ivanovo Oblast, which is just under 200 miles northeast of Moscow.
The drills, ostensibly aimed at preparing Russia's ICBM systems for combat, required Russian soldiers to march more than 60 miles, camouflage sophisticated military gear and practice sentry duty.
Typhoon-M armored sabotage tanks, which are said to be equipped with remote-controlled weapon stations, also took part in the training exercises.
Russia's nuclear exercises began after Biden published an op-ed in the New York Times on Tuesday in which the president announced his administration's intention to send anti-tank missiles, anti-aircraft missiles and precision missile systems to Ukraine.
In the editorial, Biden said, "We acted quickly to send Ukraine a significant amount of arms and ammunition so that it can fight on the battlefield and be in the best possible position at the negotiating table."
The president indicated that his administration's priority of achieving a "sovereign and prosperous Ukraine" is more likely to be achieved if the US provides the country with the arms and ammunition needed to drive out invading Russian forces.
biden wrote"America's goal is clear: we want a democratic, independent, sovereign, and prosperous Ukraine with the means to deter and defend against further aggression."
The President continued: "Therefore, I decided that we will equip the Ukrainians with more advanced missile systems and ammunition, which will allow them to more accurately hit important targets on the battlefield in Ukraine."
The Biden administration's plans to send weapons represent a reversal from a position the president had recently taken when he insisted the US would not supply missiles to Ukraine.
Kremlin spokesman Dmitry Peskov told reports that the government of Russian President Vladimir Putin does not trust Ukrainian President Volodymyr Zelenskyy not to fire missiles into Russian territory.
Peskov also accused the US of escalating tensions and obstructing peace talks by sending additional weapons to Ukraine.
He said: "We believe the US is deliberately and conscientiously adding fuel to the fire. The United States remains committed to fighting Russia to the last Ukrainian."
https://www.theblaze.com/news/russia-is-holding-nuclear-drills-in-response-to-biden-sending-rockets-to-ukraine Russia holds nuclear drills in response to Biden sending missiles to Ukraine