Russia "loses" in Ukraine, Putin's failure "irreversible": General Petraeus
Retired US Army general and former CIA director David Petraeus said Sunday that Russian President Vladimir Putin was "losing" in Ukraine and that "the battlefield reality he is facing" is "irreversible." .
Petraeus' comments come after Moscow pulled troops out of a key town in Ukraine's Donetsk region — Lyman — on Saturday, just days after the Russian leader announced he was illegally annexing four areas of the eastern European country, including Donetsk.
Earlier in the week, Kremlin-backed referendum votes on joining Russia were held in the Donetsk, Luhansk, Kherson and Zaporizhia regions, branded a "propaganda show" by Ukrainian officials.
In an interview on ABC In this week, Host Jonathan Karl asked Petraeus: "How significant, how big was Putin's move here? I mean, on the one hand he's announcing this annexation, but he's literally doing it while Russian forces are withdrawing."
"It's significant, but it's also desperate," Petraeus said. "He loses. And the reality of the battlefield that he faces is irreversible, I believe."
The retired general added that Ukrainian President Volodymyr Zelenskyy and the Ukrainian army "mobilized much better than Russia" and "recruited, trained, equipped, organized and deployed forces incomparably better than Russia".
"And the reality that Russia is facing now is that Ukraine — a country a third the size of Russia — has a larger, much more effective army on the ground," Petraeus said. "So he's facing a situation that I think is irreversible. There is no mobilization however chaotic it can be described, no annexation however large, no nuclear threat however veiled that can actually get him out of this situation."
Petraeus continued: "He announced the annexation, he's already lost a really important element in this critical city that would have been a very important supply hub if they could go further and that's just going to continue. He will keep losing the battlefield."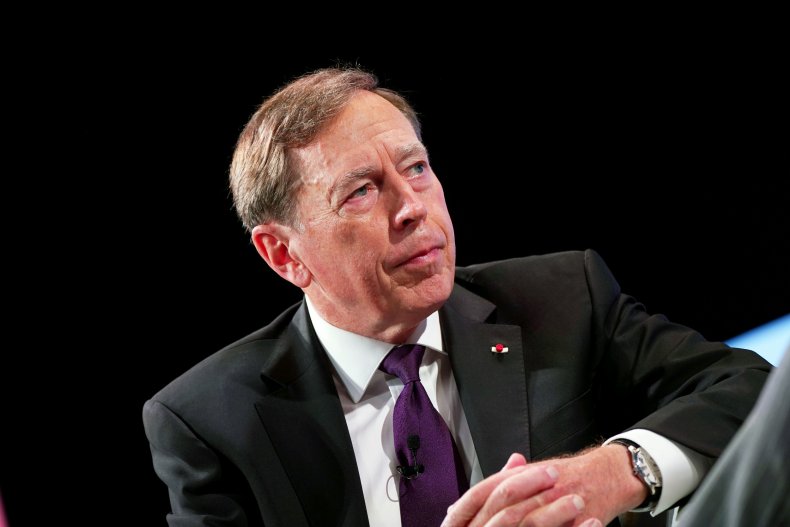 Last month, Putin announced a "partial mobilization" amid the ongoing war, saying the move was necessary "to protect our motherland." Officials later explained that the move could mean up to 300,000 reservists being called to the battlefield. The Russian President also issued a nuclear threat over Ukraine, declaring in a televised address that "if Russia feels its territorial integrity threatened, we will use all defense methods at our disposal."
news week asked the defense ministries of Russia and Ukraine for their opinion.
In a separate interview on Sunday on WABC 770 AM's Cats Roundtable show, Petraeus said that "ironically," he was "on his way to making Russia great again." [Putin] really made NATO great again," he added, adding that two countries – Finland and Sweden – have joined the alliance since the invasion.
On Friday, Ukraine announced that it will sign an application to speed up its bid to join NATO.
"In fact, we have already completed our path to NATO. In fact, we have already demonstrated interoperability with the Alliance's standards, they are real for Ukraine – real on the battlefield and in all aspects of our interaction… Today Ukraine has requested to make it de jure. Following a process consistent with our importance to protecting our entire community. According to an accelerated procedure," said Zelenskyj.
https://www.newsweek.com/russia-losing-ukraine-putins-failures-irreversible-gen-petraeus-1748225 Russia "loses" in Ukraine, Putin's failure "irreversible": General Petraeus