Russia 'quickly running out of guns' Putin needs in Ukraine: General
A prominent former US general has said that Moscow and Russian President Vladimir Putin are "quickly running out of arms" in the ongoing invasion of Ukraine.
Mark Hertling is a retired U.S. Army Lieutenant General who previously served as the commanding general of the Army's European division. Since retiring a decade ago, Hertling has become prolific as an analyst, appearing on various news programs to discuss military matters and becoming particularly outspoken over the past year amid Russia's invasion of its eastern European neighbor.
On Friday, Hertling appeared on CNN, where host Abby Phillip asked him about Russia's recent attempts to "prop" partnerships with potential allies. The retired general said that given his army's dwindling stockpiles of weapons and ammunition in Ukraine, Putin is likely keen to develop ties with Iran and China.
"The truth is [that] Russia is trying to attract partners with different countries that have different types of ammunition that can help them supply this war," Hertling said. "And I think Mr. Putin realizes that he's quickly running out of the kind of ammunition he needs to continue this fight."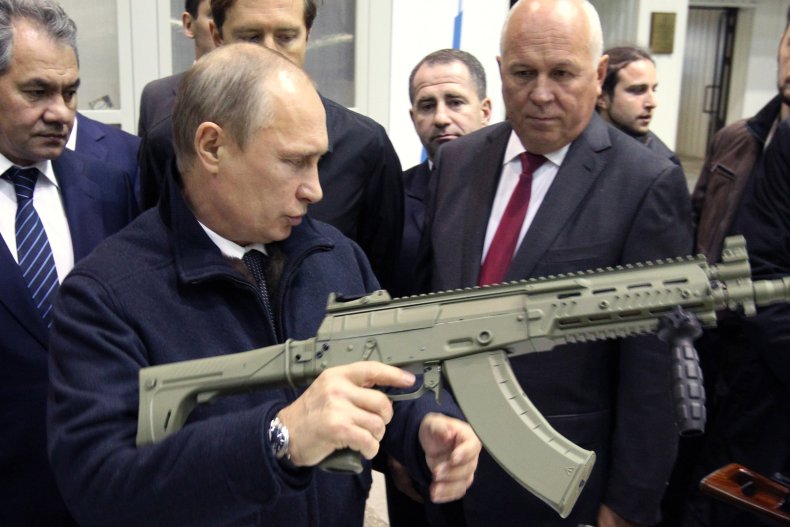 The conversation with Hertling began with Phillip addressing recent reports that China was increasing its political cooperation with Russia. Still, it's unlikely that relationship will progress to Chinese military aid to Russia, also because of Russia's declining image on the world stage, Hertling said.
"Certainly, Mr. Putin is trying to cement his partnership with President Xi. But I think President Xi realized long ago that this mission makes Russia and Mr. Putin a pariah on the world stage," Hertling said. "In the official statement you promised cooperation, political cooperation. But as you saw, Mr. Putin pushed a little and said, hey, we want military cooperation."
He continued: "I'm sure there was an attempt to trade energy sources for some kind of munitions or military equipment from China. I'm not sure Mr. Putin will get that from the alpha male in this particular relationship. Mr. Putin will be seen as the lesser of the two partners in this new relationship between China and Russia."
During the invasion of Ukraine, Iran appeared to be Russia's key ally, with Iranian drones being used extensively by the Russian military to conduct attacks on the war-torn country. On Friday, Ukrainian forces reported that 16 more Iranian Shahed-136 drones had been shot down over the capital Kyiv and other parts of the country the night before.
"The Russians have certainly deployed tremendous amounts of firepower, and their deployment of the S-300, an air defense missile, to hit ground targets, and their turn to Iran for drones and discussions with Tehran on missiles suggest supplies are being withdrawn quickly going into a war that Moscow did not anticipate would be protracted," said Rajan Menon, an expert on Russian military affairs at the Defense Priorities think tank news week in an opinion. "It remains to be seen how quickly the new production can be ramped up. One indication of the depth of Russia's problem will be whether it can sustain the frequency and intensity of its attacks on Ukraine's energy infrastructure and other urban targets."
Hertling noted that the United States is to some extent limited in what it can do about allied nations transferring equipment to each other, although he added that additional sanctions could be imposed on Iran.
"But remember, we also have dealings with Iran," Hertling said. "We're trying to get some things from them in terms of improved relationships. So it's going to be very difficult to do that."
Updated 12/31/2022 6:00 PM ET: This article has been updated with an expert's opinion.
https://www.newsweek.com/russia-quickly-running-out-weapons-putin-needs-ukraine-general-1770553 Russia 'quickly running out of guns' Putin needs in Ukraine: General