Russia Renews Bakhmut Attack With Kh-555 Cruise Missile Barrage – ISW
Russia has made marginal gains in the grueling Battle of Bakhmut in Ukraine's eastern Donetsk region as Vladimir Putin's forces increasingly turn to deploying Kh-555 cruise missiles in a nearby town being viewed with new military importance, one US-based think tank.
The Institute for the Study of War (ISW), based in Washington DC, said in its latest assessment of the conflict that Russian forces are likely to have made additional gains in south-west and north Bakhmut and north-west of Bakhmut between Bohdanivka and Khromove on Monday, amid a reported increase in the pace of Russian operations around Avdiivka.
As clashes intensified over Bakhmut, Ukraine said on Monday that the small town of Avdiivka to the east could soon become a "second Bakhmut". Britain's Defense Ministry said on Monday that Russian forces had reportedly made "creeping progress" in the Ukrainian-controlled Donbass town of Avdiivka, some 90 kilometers south of Bakhmut.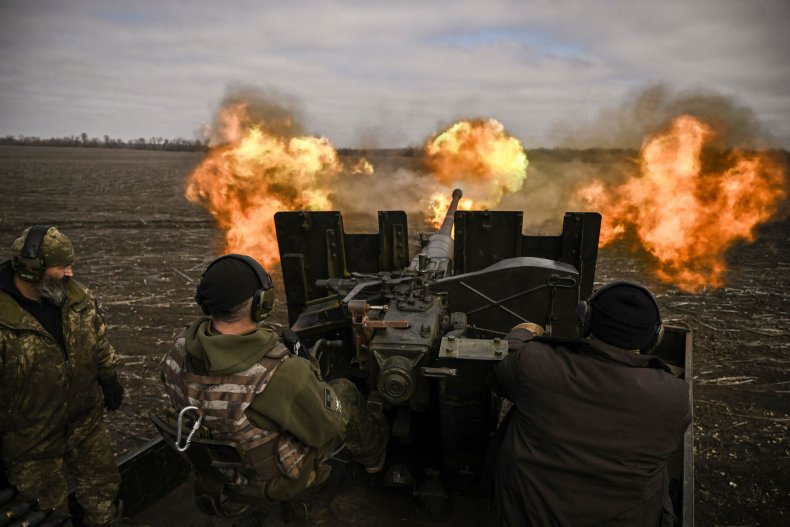 "Russian forces are likely to increase the pace of operations north of Avdiivka to create conditions to encircle the settlement and are reportedly deploying a larger number of aviation units in the area to support these operations," the ISW said on Monday.
The think tank noted that Avdiivka Mayor Vitaly Barabash told AFP on Monday that Russian forces are increasingly deploying Kh-59, Kh-101, Kh-555 and S-300 missiles in the Avdiivka area .
Kh-555 missiles are Russian air-launched cruise missiles carried and launched by bomber aircraft and used as long-range standoff weapons. It is a conventional version of the Kh-55 and was accepted for service in 2004. Compared to the Kh-55, it has improved accuracy and a longer range.
The Kh-101 is a cruise missile carried by strategic bombers and launched into the air. In December, Ukraine's Air Force Command said Russia had fired at least 76 missiles, including Kh-101 missiles (ALCMs), as part of a spate of attacks on Ukraine's energy infrastructure.
The S-300 is a Soviet-era surface-to-air missile system that first entered service in the late 1970s, while the Kh-59 is an air-to-surface guided missile.
Vadym Skibitsky, the deputy head of Ukraine's military intelligence, told RBC-Ukraine in an interview published in January that Russia's stockpiles of high-precision missiles, including Kh-101, Kh-555 and Kalibr missiles, are running out.
He said Russia estimates it has enough missile stocks left for just two or three of the mass strikes it has launched on Ukrainian cities and energy infrastructure in recent months.
The ISW said it had previously reported that this increased pace of Russian operations in the Avdiivka area had reportedly resulted in heavy casualties and "is likely a misguided attempt to draw Ukrainian forces away from other areas of the frontline."
Russian forces are unlikely to be able to sustain this increased pace, the think tank said.
"ISW understands that the entire Russian spring offensive is likely nearing its peak, and that Russian forces could intensify their efforts to make even small gains before losing the initiative in Ukraine," it said, using one military term denoting the point at which a unit is too stretched or exhausted to continue its advance.
Do you have a tip on a world news story that news week should cover? Do you have a question about the Russia-Ukraine War? Let us know at worldnews@newsweek.com.
https://www.newsweek.com/russia-bakhmut-ukraine-war-kh-555-missiles-1789124 Russia Renews Bakhmut Attack With Kh-555 Cruise Missile Barrage – ISW