Russia sees only one reason why Putin won't start a nuclear war
As the world speculates about the seriousness of Russian President Vladimir Putin's recent nuclear threat, a Russian citizen says the only thing stopping Putin from launching a nuclear war is his personal fear of what might follow.
In conversation with The Atlanticsaid 38-year-old Anton Shalaev, who recently fled Russia after Putin's announcement of conscription when the invasion of Ukraine began, "I realized that the old man [Putin] had nothing to lose."
"He's a psychopath and he doesn't care what's happening to all of us, to our economy, to our future," Shalaev said. "My only hope is that he has an instinct for self-protection that keeps him from atomizing us all."
On Wednesday, Putin sparked international concerns that the Kremlin could launch a nuclear attack as the war in Ukraine escalated again after Russia announced a "partial mobilization" of around 300,000 reservists. In response, waves of Russian men have fled the country to avoid being drafted into the war.
In a rare pre-recorded address, Putin addressed the nation, accusing Ukraine's western allies of blackmailing Russia with nuclear weapons and warning that "the tide can turn in their direction, too."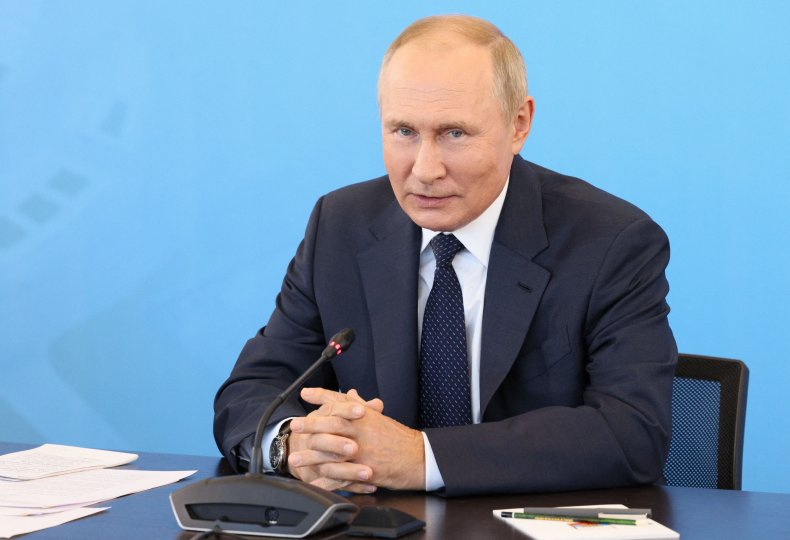 "If Russia sees its territorial integrity threatened, we will use all defense methods at our disposal, and this is not a bluff," Putin said.
The Russian president's comments had intelligence and defense officials rushing to reassure Moscow would not escalate the war to this level at this point, although some have expressed concerns that authorities may be underestimating Putin.
The Russian public's reaction to this week's developments has signaled that most citizens are unwilling to go to war for Putin.
Shalaev, for example, vowed never to fight in the war in Ukraine.
"I'd rather go to prison than fight the Ukrainian army. I am open about my anti-war position. I urge my social media followers to donate to the Ukrainians," he said. "This whole war is a crime against humanity."
Shalaev described Russia's leaders as his "personal enemies" who "steal my country, occupy foreign territories and kill innocent people".
"A few old men and an army of zombies are leading us to hell," he said. "I say that because the people around me in Russia acted like they were bitten by a zombie and dragged my whole country into a terrible war and turned my people into an army of the dead."
https://www.newsweek.com/russian-anton-shalaev-one-reason-vladimir-putin-wont-start-nuclear-war-1745903 Russia sees only one reason why Putin won't start a nuclear war