Russia suffers 'devastating losses' among junior rank officers – UK
Russia has "probably" suffered "devastating casualties" among its middle and junior officers in Ukraine as they were pushed to the front lines, the UK MoD has said in its latest update on the conflict in the war-torn country.
British intelligence claims that Russia's middle and lower-ranking officers are bearing the brunt of the ongoing attacks in Ukraine's south-eastern areas, as brigade and battalion commanders are "put at risk by being held to an uncompromising level of responsibility for their units". . Perfomance."
"Similarly, junior officers have had to direct tactical operations at the lowest level, as the Army lacks the cadres of highly trained and capable non-commissioned officers (NCOs) who fill that role in the western armed forces," the ministry said.
news week has reached out to the Russian Defense Ministry for comment. The claim that many young Russian officers were killed has not been independently corroborated.
The deaths of many young Russian officers could mean a lack of junior executives to lead the Battalion Tactical Groups (BTGs) being re-formed in Ukraine from the survivors of various units disorganized by the Ukrainian counter-offensive.
The Defense Ministry concluded that these casualties are likely to exacerbate "ongoing problems" within the Russian army, which is struggling with an outdated, inflexible command and control structure and crippled by the use of aging equipment.
With so many of the younger generation of officers now likely to have left, the Russian army is unlikely to modernize anytime soon, the ministry said.
The loss of many young officers could also lead to a drop in Russian troops' morale, which has reportedly been at a low level for weeks.
Since the war began on February 24, Russian soldiers are said to have been surprised by the harshness of Ukraine's response to the Russian occupation, from which they expected a warm welcome. The troops were said to be stricken with frostbite and supply shortages, and poor discipline was reported to seep through the Russian ranks.
"With multiple credible reports of localized mutiny among Russian forces in Ukraine, a lack of experienced and credible platoon and company commanders is likely to lead to a further drop in morale and persistently poor discipline," the Defense Ministry said.
Ukraine's armed forces claim Russia has lost over 30,000 troops since the conflict began, while the Defense Ministry said in mid-May Moscow had lost a third of the troops originally stationed in Ukraine. So far, the Kremlin has only admitted the loss of about 1,500 soldiers.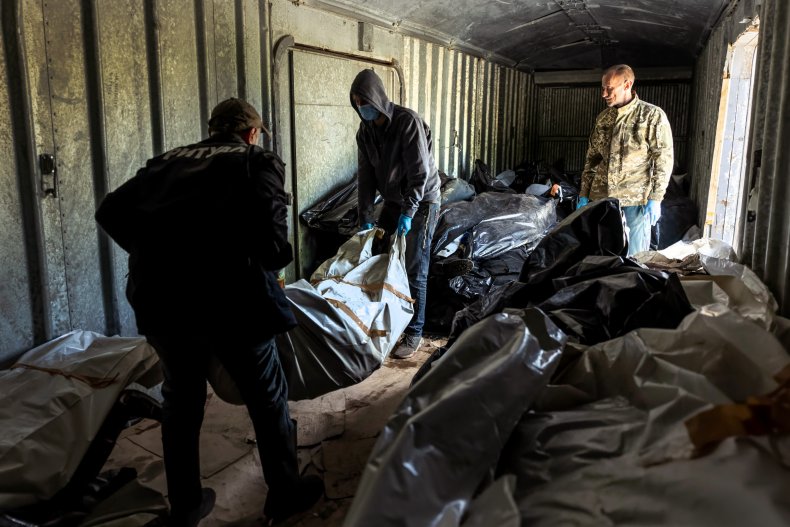 https://www.newsweek.com/russia-suffering-devastating-losses-among-junior-ranking-officers-uk-1711320 Russia suffers 'devastating losses' among junior rank officers – UK