Russia transfers troops from Belarus to occupied Ukraine: Kyiv
The General Staff of Ukraine's Armed Forces said on Sunday that Russia plans to transfer some of its Belarus-based units and personnel to the occupied territories of Ukraine. This comes as Russian casualties mount, retreats have taken place, and a looming harsh winter is approaching.
The employees posted their message on Facebook.
"It is expected that the grouping of enemy troops operating in the temporarily occupied and temporarily occupied areas of Ukraine will be strengthened by the transfer of individual units from the territory of the Republic of Belarus, having acquired combat capabilities," they wrote.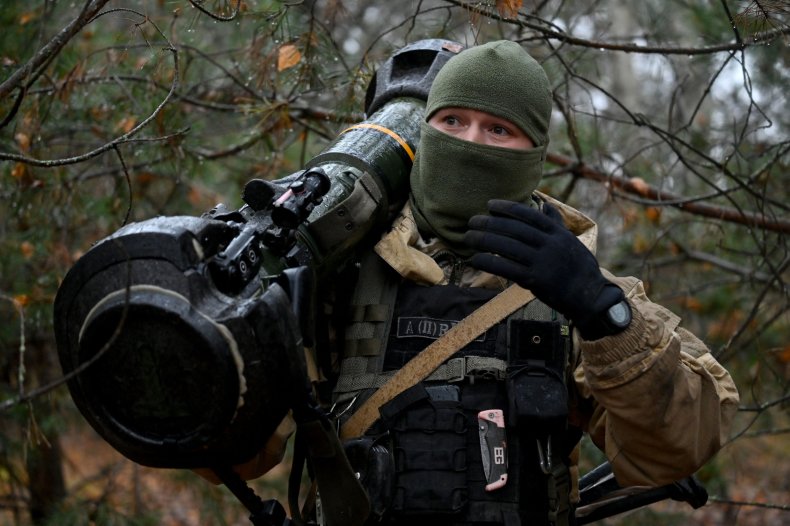 According to Ukrainian armed forces, there have been more than 87,000 Russian deaths since the all-out war in Ukraine began in February. The war has entered its 277th day and 10th month.
Russia rallied troops along Ukraine's northern and western borders in late January, while also conducting military operations with neighboring Belarus. Russia attacked Ukraine on February 24 this year and there were heavy casualties on both sides.
Belarus has been an ally of Russia all along and has provided airspace and territory for Russian missile attacks on Ukraine, the General Staff noted.
Since the beginning of the war, Russia has not managed to overtake Kyiv, Lviv and Odessa, but they occupied many regions in the eastern part of Ukraine. Russia has occupied most of the Donbas region, which includes Luhansk, Severodonetsk, Donetsk and Mariupol. They occupied the Crimean Peninsula in 2014.
Just two weeks ago, Army General Mark Milley, the US chairman of the Joint Chiefs of Staff, said Russia had suffered more than 100,000 casualties (including dead and wounded) and there were 40,000 Ukrainian civilians. He also noted that it would take Russia "weeks" to evacuate Kherson.
"The first signs are that they are actually doing it," Milley said of Russia's withdrawal from Kherson. "I believe they are doing it to maintain their forces to restore defense lines south of the river (Dnieper) but that remains to be seen."
US National Security Adviser Jake Sullivan said the US would continue to monitor Russia's claims to withdraw from Kherson. Sullivan said it would be a great victory but not necessarily the end of the war.
"If this happens, it means that the Ukrainians won at the Battle of Kyiv, at the Battle of Kherson, at the Battle of Kharkiv against an invading, plundering force that was waging an illegal war in their country.", Sullivan said this month. "But of course it's not the end of the war."
According to Ukraine, there were 600 deaths in Russia in the last day.
https://www.newsweek.com/russia-move-troops-belarus-occupied-ukraine-kyiv-1762575 Russia transfers troops from Belarus to occupied Ukraine: Kyiv