Russian conscript dies trying to escape window using rope made from bed sheets
According to media reports, a Russian conscript has died after trying to flee a window using a rope made of bed sheets.
Russian news service Gazeta.Ru said the conscript died after trying to get out of a building in the far eastern region of Sakha, also known as Yakutia.
Russian President Vladimir Putin appeared to acknowledge that the war in Ukraine, which he insisted on calling a special military operation, would require more manpower going forward.
In a Sept. 21 decree, Putin said he would need hundreds of thousands of conscripts to fight after Ukrainian forces pushed back Russian soldiers and recaptured territories lost in the early stages of the war.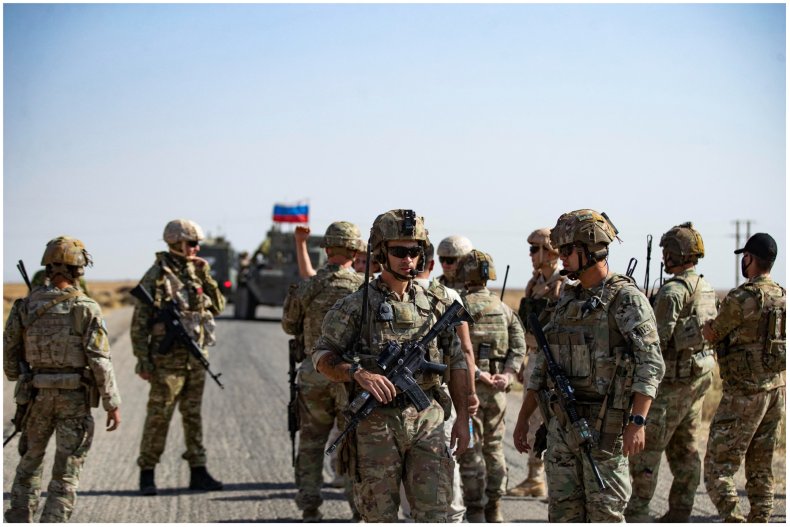 Gazeta.Ru said in a tweet on Sunday October 9 that the man died after trying to descend using a makeshift rope.
It said: "At the assembly point in Yakutia, a mobilized man died after falling out of a window. He was trying to come down from the second floor with a rope made of bedspreads."
Reports of the death spread on social media earlier this week, which also claimed the conscript was waiting to be sent to a military unit, RIA Novosti reported.
According to the Russian state intelligence service TASS, the conscript from Yakutsk tried to get down from the second floor.
An unnamed source told the outlet: "Yes, there was an accident during the night – a man at the assembly point fell to his death by falling out of a window."
According to the news agency, officials have since opened an investigation into the death.
The man is one of several Russian soldiers and conscripts found dead in unusual circumstances since Putin ordered troops to invade Ukraine.
Earlier this week, Russian outlet Sibkray.ru reported that a soldier's body had been found on the grounds of the Novosibirsk Higher Military Command School in Siberia.
And local news agencies NEFT and 72.ru said that on September 28 the body of a man was found who was drafted in the Tyumen region of western Siberia.
Putin's mobilization efforts appear to have backfired, as more than 370,000 Russian citizens have fled the country since he made the announcement.
His declaration sparked nationwide protests as well as a mass exodus of Russians fleeing to neighboring countries.
Countries to which Russians have fled include Georgia, Finland, Kazakhstan and Mongolia.
At the end of September, the European Union reported that around 66,000 Russians had arrived in its member states, with the majority having already arrived
news week has asked the Kremlin for comment.
Ukrainian intelligence officials have claimed a Russian "elite" military division has arrested other members of the military in Moscow as rumblings of discontent over the war appear to be growing.
The alleged arrests that news week could not independently verify, come amid the apparent realization among Russians that the war will not end as quickly as originally intended.
According to Ukraine's Defense Intelligence Service, some military personnel were arrested in Moscow without giving further details.
https://www.newsweek.com/russian-conscript-dies-trying-escape-window-rope-made-bed-sheets-1750187 Russian conscript dies trying to escape window using rope made from bed sheets