Russian conscripts "Human Speed ​​Bumps" for advancing Ukrainians – Ex-General
Russian President Vladimir Putin's newly mobilized recruits are likely to offer "only human speed bumps" to Ukraine's forces amid the ongoing counter-offensive in the south, a retired Australian general said on Wednesday.
"The Russian army doesn't seem to have an answer to what the Ukrainians are doing to it," tweeted Mick Ryan, a defense analyst and retired Australian general, referring to an offensive by the Ukrainian army that has forced Russia to withdraw from several positions in the Kherson region.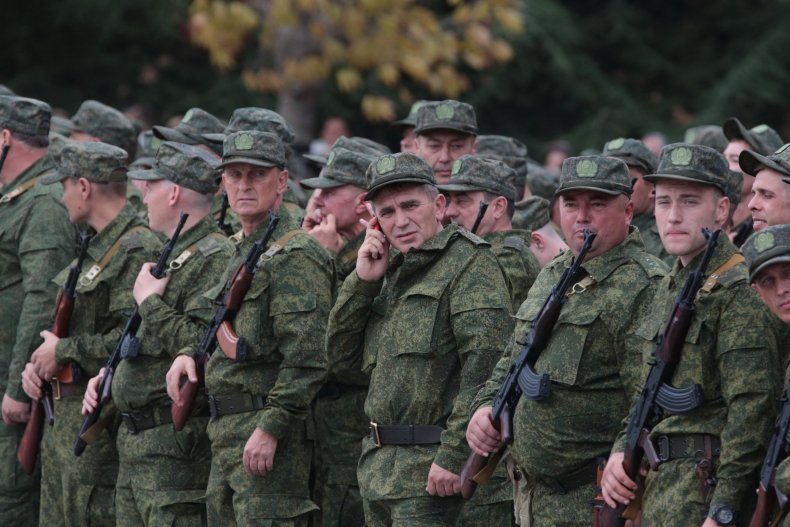 The counteroffensive began in early September and has gained momentum in recent days. The latest victories follow Kyiv's rapid retaking of large chunks of territory in the northeastern Kharkiv region this month.
Ukrainian President Volodymyr Zelenskyy said on Tuesday that the Ukrainian military had liberated eight more settlements in the Kherson region occupied by Russian troops – Lyubimovka, Kreshchenovka, Solotaya Balka, Belyaevka, Ukrainka, Bolshaya, Malaya Aleksandrovka and Davydov Brod.
Russia, meanwhile, is anticipating the arrival of some of the 300,000 Russians recently ordered by Putin to mobilize to turn his military fortunes in Ukraine.
Russia's Defense Minister Sergei Shoigu said on Tuesday that 200,000 had been drafted into the army since Putin called for 300,000 reservists and ex-servicemen with "certain military specializations and relevant experience".
Ryan suggested in a Twitter thread that the incoming mobilized troops are unlikely to make a difference in the Ukraine war that began on February 24th.
"We are seeing cascading outages that will likely continue for a while," Ryan wrote. "Injecting mobilized troops will probably bring only human speed bumps to the Ukrainians."
Ryan said Russia had not seen "such a terrible series of battlefield setbacks" since the first part of Operation Barbarossa in World War II.
"And with a large number of troops stuck west of the Dnieper, the coming days could be much worse for them," he added.
The former general estimated that Ukraine owes its current battlefield successes to both committed and situational reserves, which it likely had allocated for planned offensives, as well as the ability to seize opportunities.
"To create these required a good understanding of risk, deception, operational security and logistical stockpiling," he wrote.
"The Ukrainians conducted a superior reconnaissance battle. A senior military officer confirmed during our visit to Kyiv that the Russians were bad at tactical reconnaissance," he added. "This is an essential part of avoiding surprises and spotting enemy weaknesses to exploit."
Ryan also credited the courage of Ukrainians in close combat and the "aimlessness" among Russian soldiers as central to Ukraine's success in retaking so much of its territory in recent weeks.
In March, Kherson was the first major city taken by Putin's troops.
Kirill Stremousov, deputy head of the Russian-appointed military-civilian regional administration in Kherson, told RIA Novosti on Wednesday that the Russian army is preparing a counterattack against Ukrainian troops in the region.
news week has reached out to the Russian Foreign Ministry and Ryan for further comment.
https://www.newsweek.com/russia-mobilization-conscripts-ukraine-war-counteroffensive-kherson-1749074 Russian conscripts "Human Speed ​​Bumps" for advancing Ukrainians – Ex-General