Russian consulate vandalized in red paint as Putin declares annexation
The Russian consulate in New York's Upper East Side in Manhattan was vandalized with red paint overnight, local police said on Friday, as Russia officially announced the illegal annexation of four Ukrainian territories.
This was announced by a spokesman for the New York City Police Department news week that just after 1:30 a.m. Friday, police responded to a call about paint sprayed on the consulate's facade on 91st Street.
"Upon arrival, officials noticed red paint being sprayed on the facade of the Russian consulate building. There have been no arrests and the investigation is ongoing," the spokesman wrote in an email.
Police said the vandalism "was viewed as a possible incident of prejudice".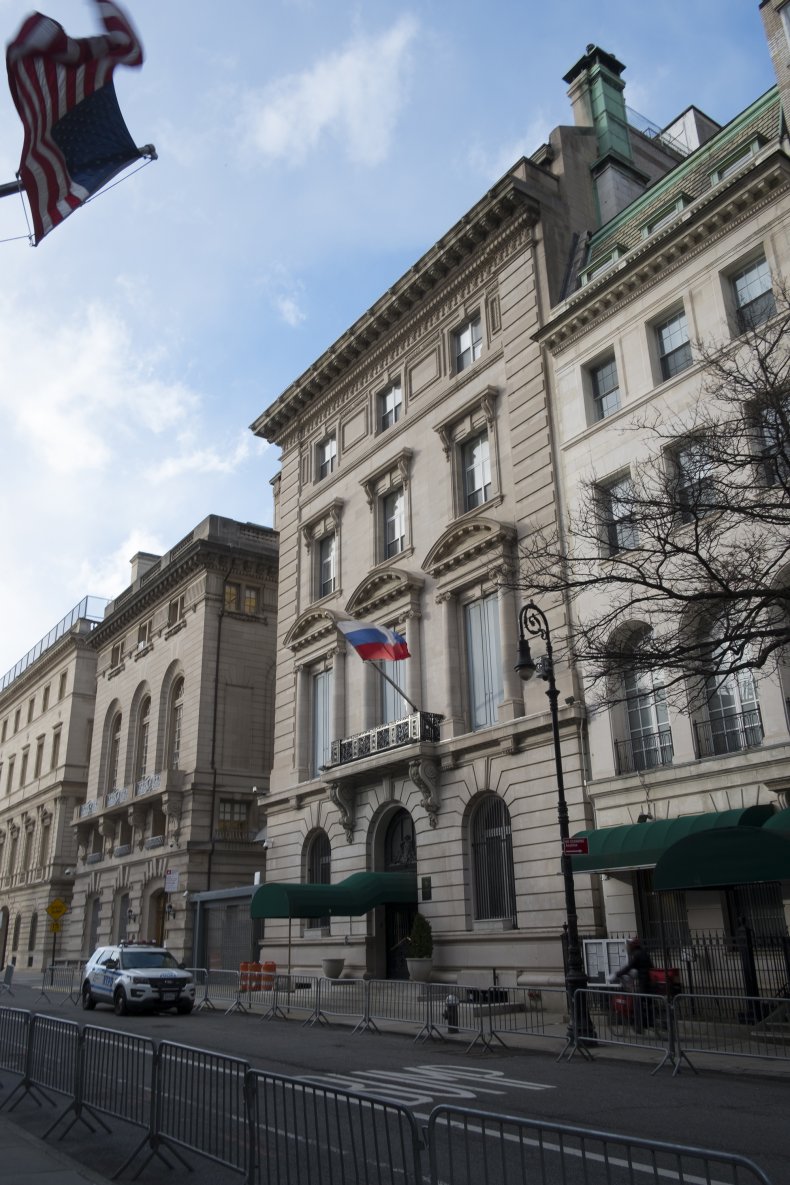 Images posted by the consulate on social media showed the building covered in red paint. The incident was first reported by local news outlets such as UpperEastSite and Patch.
The destruction of the consulate comes as Russian President Vladimir Putin declared in a speech on Friday the illegal annexation of four occupied territories in Ukraine that were undergoing referendum votes on joining Russia. These regions include the Donetsk People's Republic (DPR), the Lugansk People's Republic (LNR), the Kherson region and Zaporizhia.
This is an evolving story and will be updated with more information.
https://www.newsweek.com/new-york-city-russian-consulate-vandalized-red-paint-vladimir-putin-declares-annexation-1747961 Russian consulate vandalized in red paint as Putin declares annexation