Russian Elites In Secret Talks To Get Rid Of Putin: Ex-Ukraine Official
A former Ukrainian foreign minister claims that a group of people around Vladimir Putin are secretly discussing how to oust the Russian president amid the ongoing Ukrainian war.
In an opinion piece published by The New Voice of Ukraine on Tuesday, Volodymyr Ohryzko wrote that these allegedly secret talks are aimed at getting rid of Putin in order to protect the interests of the participants.
"A lot is being done behind Putin's back, of which he is of course not informed," wrote Ohryzko. "But a group of people who are on the side of or above or below Putin (it doesn't matter) who will lose a lot from the current absolutely disastrous situation for Russia will definitely think about how to trade Putin for their safety , for further financial gain and the return to their former paradisiacal life in the West."
Ohryzko, who was Ukraine's foreign minister from 2007 to 2009, added that he was "convinced that these closed negotiations have been going on for a long time".
news week was unable to independently verify the claims and contacted the Kremlin for confirmation and comment.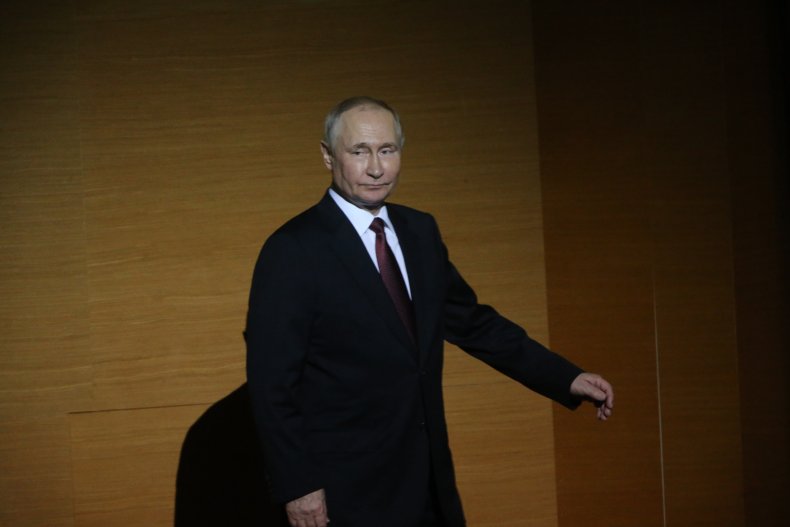 Although Russian officials and the state media have presented largely positive views of Putin and the Ukraine conflict, some outside figures and groups have suggested that behind the scenes, the outlook may not be so sunny. In March of this year, less than a month after the war began in late February, Ukrainian military intelligence claimed that Russian elites were planning to remove Putin from power over the fallout from the widely condemned invasion.
In May, an independent Russian news agency reported that a growing number of members of Russia's elite were dissatisfied with Putin and the war. The decision to invade Ukraine "horrified most Kremlin and ministry officials, who feared Western sanctions would ruin their careers and maybe even their lives," the report said.
Ohryzko has been predicting Putin's downfall since the beginning of the war. Earlier this month, in an interview with Ukraine's Radio NV, he said that "trends are very negative for Putin."
"We cannot now predict when the regime will collapse, but it will happen. And it's going to fall apart because of a lot of circumstances," he said.
In October, Putin spokesman Dmitry Peskov said news week in a statement shared by the Kremlin that any speculation that the Russian president's power may be in jeopardy due to war setbacks and disloyalty among his allies is "untrue".
https://www.newsweek.com/russia-elites-secret-talks-get-rid-putin-ex-ukraine-official-1761523 Russian Elites In Secret Talks To Get Rid Of Putin: Ex-Ukraine Official