Russian forces flee annexed Lyman while Kievan troops raise the flag of Ukraine in the city
Moscow's troops have withdrawn from the Donetsk city of Lyman, the Russian Defense Ministry said, dealing a new blow to Russian President Vladimir Putin's invasion of Ukraine.
Footage of Ukrainian soldiers raising their flag on the outskirts of the city, which has been occupied by Russia since May, was shared widely on social media on Saturday.
Kyiv had said its forces had surrounded up to 5,000 of Putin's troops at the strategic spot, with Russia's Defense Ministry confirming it had "pulled back to more advantageous lines," Russia's state-run RIA news agency reported.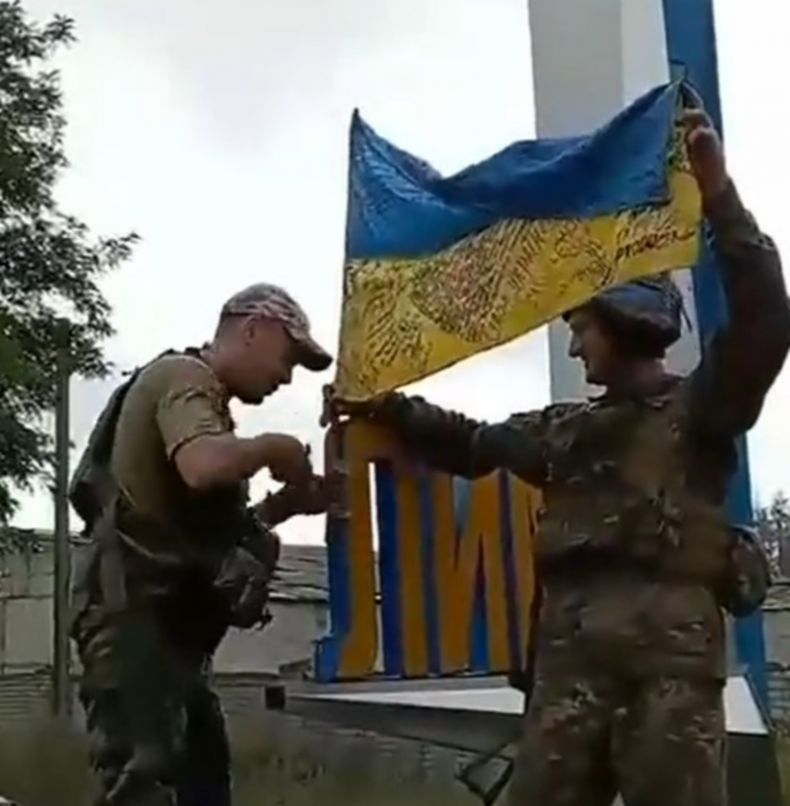 The statement stressed Russia's achievements against Kyiv, saying it had conducted strikes against the 66th and 93rd Mechanized Brigades of the Ukrainian Armed Forces, killing more than 200 soldiers and destroying five tanks and nine infantry fighting vehicles.
"Despite the losses suffered, the enemy, with a significant superiority of forces and means, brought in reserves and continued the offensive in this direction," the Defense Ministry statement added.
Ukraine's defense ministry previously tweeted on Saturday that the Ukrainian army "always has and will have the casting vote in today's and all future 'referendums'." "
The blow to Putin comes just a day after he signed what the Kremlin calls "accession treaties" to annex Donetsk as well as three other regions of the eastern European country: Luhansk, Kherson and Zaporizhia.
On Friday, Putin announced that Moscow's territory is "forever" as thousands gathered in Red Square to celebrate the annexations condemned around the world.
It comes less than a month after Russian troops abandoned Balakleya and Izyum in the Kharkiv region following the success of Ukraine's counteroffensive.
After the recent withdrawal, Chechen President Ramzan Kadyrov, who has troops for Putin in Ukraine and who has criticized Russia's war effort, said "more drastic measures must be taken," even suggesting "the use of low-yield nuclear weapons."
He also criticized the commander of the Central Military District, Colonel-General Alexander Lapin, for not providing the units with the necessary communications or ammunition.
Kadyrov wrote on his social media channel Telegram that in the army "it is necessary to appoint people of strong character, courageous, principled people who care about their fighters," adding that there is "no place for nepotism… especially in difficult times."
Updated 01.10.22, 11.30. ET: This article has been updated with more information.
https://www.newsweek.com/russia-ukraine-putin-lyman-donetsk-1748159 Russian forces flee annexed Lyman while Kievan troops raise the flag of Ukraine in the city