Russian general threatens to bomb nuclear power plant: 'We warned you'
A top Russian general has said that amid the ongoing war with Ukraine, nuclear war is on the table, ushering in a new heightened sense of security nearly six months into the conflict.
Major General Valery Vasiliev said Russia had mined the Zaporizhia nuclear power plant and that he was in command of the garrison, according to a telegram mail released Monday by Ukraine's state nuclear agency Energoatom. Vasiliev bluntly declared that "there will be either Russian land or a scorched desert".
"We don't hide it from the enemy. We warned him," Vasiliev said, according to the post. "The enemy knows that the station will either be Russian or nobody. We are ready for the consequences of this step. And you, warrior-liberator, must understand that we have no other way. And if there is the harshest command, we must fulfill it with honor!"
The threats were reportedly backed up by Ukrainian officials – including Andriy Yusov, a press officer for Ukraine's Defense Ministry – who said Russian military units had taken control of the plant.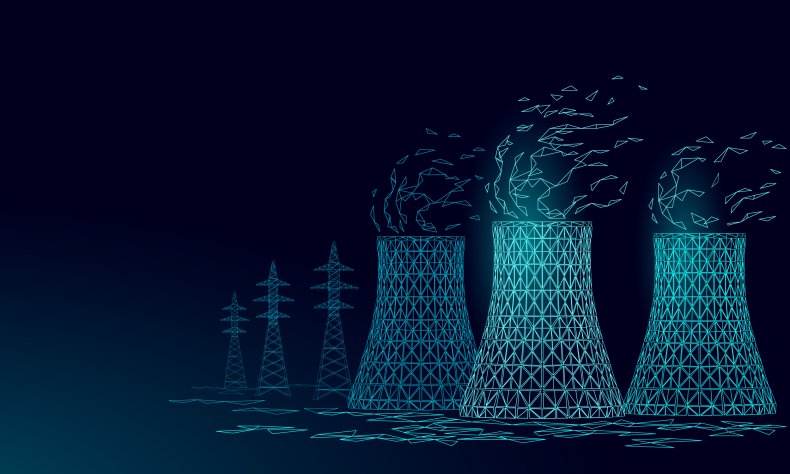 The news comes amid reports that Russia damaged three radiation sensors and injured a worker at the power plant in the second of two attacks last weekend, according to Al Jazeera.
The shelling of Europe's largest nuclear facility was described by Ukrainian President Volodymyr Zelenskyy as "Russian nuclear terror". Rafael Grossi, Director General of the International Atomic Energy Agency (IAEA), also met with a strong response.
Grossi, along with other IAEA officials, wanted immediate access to the site to assess damage and security mechanisms.
"I am extremely concerned by the shelling of Europe's largest nuclear power plant, which underscores the very real risk of a nuclear disaster that could threaten public health and the environment in Ukraine and beyond," Grossi said in a statement.
On Monday, a Russian broadcaster told the Kremlin-controlled media that missiles could be fired at the US and Britain
These aren't the first nuclear-based threats by Russian officials during the conflict, although Russian President Vladimir Putin has publicly pledged to avoid the prospect of a nuclear catastrophe, which would result in "no winners."
"It should never be unleashed, and we stand for equal and indivisible security for all members of the global community," Putin wrote earlier this month.
A US State Department spokesman agreed with Putin in a statement Monday news week: "We think that provocative rhetoric regarding nuclear weapons is dangerous, increases the risk of misjudgment, should be avoided and we will not engage in it."
Dan Rice, a special adviser to the Commander-in-Chief of the Ukrainian Armed Forces Valeriy Zaluzhnyi, said Friday that Russia is having "more and more difficulty" defeating the Ukrainian forces compared to earlier days of the war that began on February 24.
news week turned to the Ukrainian and Russian defense ministries for comments.
https://www.newsweek.com/russian-general-threatens-bomb-nuclear-power-plant-we-warned-you-1732328 Russian general threatens to bomb nuclear power plant: 'We warned you'