Russian offensive on 1st anniversary of war 'possible': defense of Ukraine
The first anniversary of the war between Russia and Ukraine is less than three weeks away, and Ukraine has said it expects possible Russian offensives to commemorate the date.
Ukrainian Defense Minister Oleksiy Reznikov said that Russia "likes symbolism" and that strikes on February 24, 2023, the anniversary of the war, were not far-fetched.
"Of course, we still expect possible offensives by the Russians because it's February, they like symbolism — February 24 will be a year since the start of this invasion, the open phase of the Ukrainian-Russian war that started in 2014," Reznikov said at a press conference on Sunday. "That's why we're anticipating this pressure. We're ready, the armed forces are ready, the Supreme Commander-in-Chief's staff is constantly monitoring, so there are no unexpected things for you and me."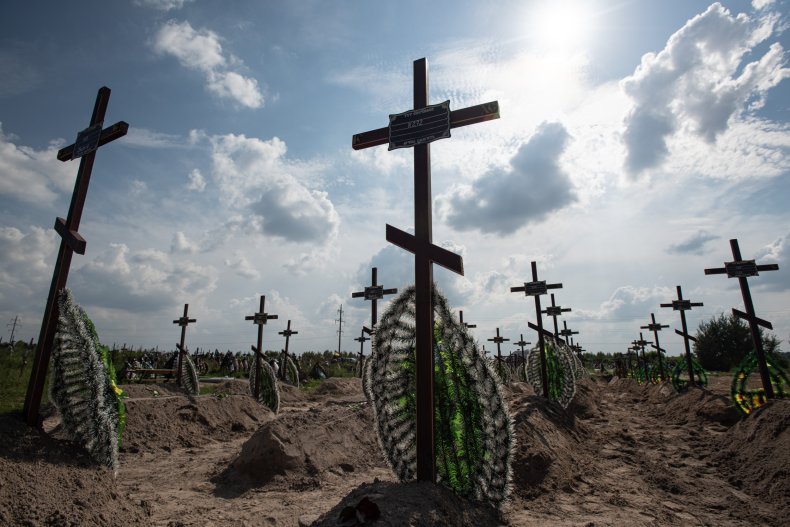 Russia began deploying troops along Ukraine's border, specifically along Ukraine's eastern and northeastern borders, in late January 2022. Russia was also conducting training exercises with the Belarusian military on Ukraine's northwestern border around this time last year, and a Russian invasion seemed obvious.
However, this time last year the 2022 Winter Olympics were taking place in Beijing. It was suspected that Russian President Vladimir Putin would wait until the end of the Winter Games before launching an attack.
The Beijing Winter Olympics ended on February 20, 2022, and Russia invaded Ukraine four days later. Russia similarly invaded and occupied Crimea during a month-long period in 2014 that began just three days before the end of the Sochi 2014 Winter Olympics in Russia.
There will be no Winter Olympics this year, but intense fighting has erupted between Russia and Ukraine over the past 347 days. Reznikov said that although Russia has not increased troops in Belarus or the occupied territories, that does not mean there will be no offensive.
"To this day we do not see any formed strike groups capable of going to Kyiv on the territory of Belarus," Reznikov said. "As of today, there is no such concentration of troops there. According to our estimates, there are no more than 12,000 Russian soldiers on training grounds in Belarus."
Reznikov added that the war "would have been avoidable" if Russian ships had been banned from international ports, the Nord Stream 2 pipeline halted and international payments using SWIFT stopped earlier.
"This war could have been avoided in principle if Nord Stream 2 had been stopped, if access to the SWIFT system had been blocked, if Russian ships had been banned from entering international ports, if Europe had stopped buying their gas , which they did. If they ended up blocking Russian oligarchs' assets, this war could be avoided," Reznikov said.
news week turned to the Ministry of Defense of Ukraine.
Editor's Note: Shortly after publication news week learned about Reznikov's possible transfer from the Ministry of Defense to the Ministry of Strategy and Industry Kyiv independent.
https://www.newsweek.com/russian-offensive-possible-1-year-anniversary-war-ukraine-defense-1779088 Russian offensive on 1st anniversary of war 'possible': defense of Ukraine