Russian region builds fortifications in fear of Ukrainian encroachment
Russian authorities announced over the weekend the construction of fortifications along the Kursk region border amid fears of Ukrainian advances.
The announcement comes nearly eight months after Russian President Vladimir Putin ordered his "military special operation" against the eastern European country on February 24. Moscow initially sought a quick victory against Ukraine, but Kiev's stronger-than-expected defensive efforts blunted Russian gains.
In recent months, Ukraine has launched its own counter-offensives to retake territory claimed by Russia. The country said its forces have "liberated" thousands of square miles in southern and eastern Ukraine, although Russia has also unlawfully annexed some of those areas following referendums dismissed as rigged by the West.
As fighting between Russia and Ukraine continues to intensify, one Russian region appears to be bracing for possible Ukrainian attacks on Russian territory.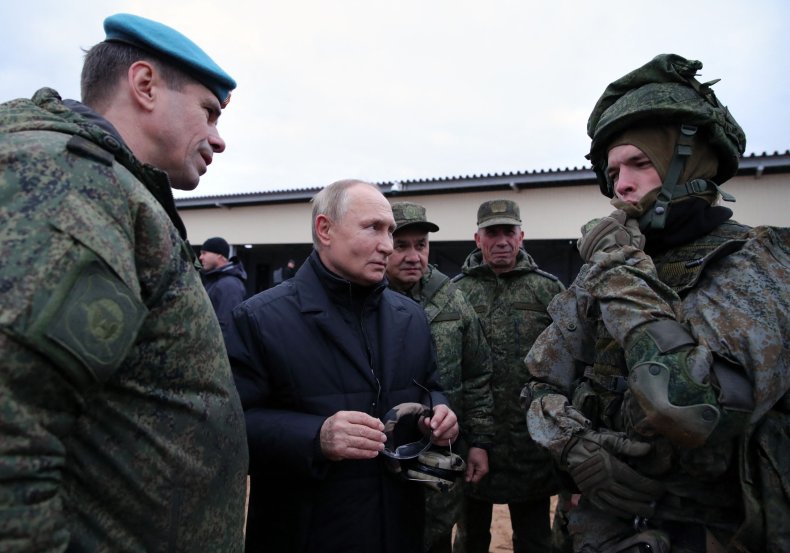 Kursk Governor Roman Starovoyt announced the construction of new fortifications via Telegram on Sunday. Kursk is a region of about 1 million people that shares its eastern border with Ukraine.
"This week, work on the completion and construction of two reinforced lines of defense of the Kursk region has been completed. The work was carried out jointly with the Russian Ministry of Defense and the border administration of the Kursk region," Starovoyt wrote.
Starovoyt added that a third line of defense should be completed by November 5.
Just south of Kursk, Vyacheslav Gladkov, the governor of Belgorod, posted photos of shelters being built in his region in his telegram on Saturday.
"We stand ready to repel any encroachment on our territory," he wrote.
Ukraine has not officially launched invasions in either territory, and its leaders have expressed no interest in invading Russian territory. However, Russian leaders have accused Ukraine of launching missile attacks on both regions.
In June, Starovoyt said in a Telegram post that Ukraine shelled the city of Rylsk, but no one was injured. He said the region's border guards had "taken retaliatory action against the attack."
Meanwhile, Gladkov said last week that the region was hit with rockets and four people were injured as the conflict escalated. He added that about 16 explosions were registered in the city of Belgorod, which is home to more than 300,000 people The Moscow time.
Update on the war between Russia and Ukraine: Moscow withdraws troops from Kherson
The fortifications come as Russia appears to be losing further ground in Ukraine.
The Russian military leadership pulled officers out of Kherson, an occupied city Ukraine has been trying to retake in recent weeks – a sign Russia is struggling to hold on to the key city seen as the "gateway" to Crimea, Russia's from territory annexed to Ukraine in 2014, the Associated Press reported on Sunday.
According to the AP, Russian-installed leaders advised residents of Kherson to evacuate the city in anticipation of the city's recapture by Russian troops. Kherson was one of the first cities taken by Russia at the start of the war and is one of the regions illegally annexed in September. experts previously said news week that Ukraine's recapture of Kherson could have a massive impact on Russia's military.
news week has asked the Ukrainian Ministry of Foreign Affairs for an opinion.
https://www.newsweek.com/russian-region-builds-fortifications-fear-ukraines-advance-1754107 Russian region builds fortifications in fear of Ukrainian encroachment