Russian state media railed against the army's failure to mobilize
Prominent figures on Russian state television, who cheered in the first months of Vladimir Putin's invasion of Ukraine, have adopted a more critical tone about the conduct of troop mobilization.
The Russian president's announcement on Wednesday that he would call in reservists to stem his losses in Ukraine was met with waves of protests, arrests and an exodus of Russians desperate to leave the country to avoid conscription.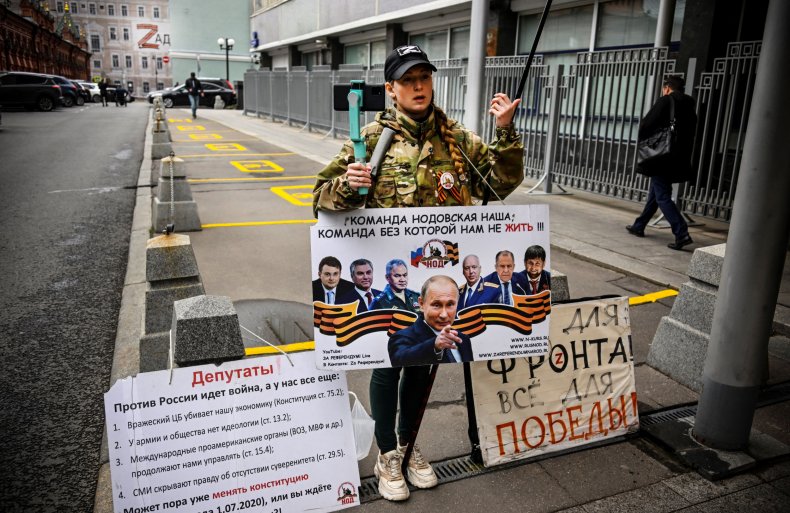 The conscription was plagued by chaotic scenes of drunken soldiers, complaints about poor conditions and equipment, and most importantly, mistakes in recruiting people who, according to the decree, should not have been called up in the first place.
The mobilization was intended for base soldiers up to age 35, junior officers up to age 50, and senior officers up to age 55, but media representatives have cited flaws in the process without directly criticizing Putin.
Speaking on her social media channel Telegram, the editor-in-chief of state media outlet RT, Margarita Simonyan, said her office had been inundated with complaints about "violations" in mobilization, including hundreds of people over the age limit called to serve.
Among them were a 56-year-old from the Vladimir region who had been treated for cancer, a 49-year-old from the Volgograd region with diabetes and a 48-year-old from Kazan in the Republic of Tatarstan who weighed 330 pounds and was also being treated for diabetes .
"We are dealing with distortions of mobilization. We have entire departments – myself included – that are dropping everything, postponing our regular work and trying to get justice for everyone who has been wrongly mobilized," Simonyan wrote.
She went on the airwaves to express her disapproval of the Russia 1 program. Evening with Vladimir Solovyovduring which she told the presenter: "Something has to be done about this. We shouldn't piss people off."
Solovyov said that recruiters who call the elderly should either be shot or sent to Ukraine to fight themselves.
Roman Babayan, the host of the show Swaya Pravda (One's Truth) on state broadcaster NTV also expressed dissatisfaction with the mobilization process, telling viewers on Saturday: "You know what I'm afraid of? I want those who are really needed to be mobilized."
He said recruiting officers are "rounding up a bunch of people without having a clear understanding of whether that person is currently needed by the nation" and whether "he will be of any use."
Babayan also demanded that the troops be properly trained and equipped and that "only then can we expect some changes at the front".
His comments in the clip, tweeted by Russia observer Julia Davis, come as videos circulating on social media show troops complaining of dire conditions and dilapidated equipment.
The US think tank The Institute for the Study of War (ISW) said on Monday that the Kremlin blamed the failure of the mobilization "on the responsible failing bureaucratic institutions".
The ISW said that while the Kremlin is trying to "extricate itself from the outrage", "its narratives are unlikely to placate the Russians, who can see the real mistakes around them".
Unlike Russia's failures in Ukraine, which can be massed with propaganda, the violations in the call are so numerous that they spread by word of mouth.
"The Kremlin faces a daunting task in attempting to reassure the Russian people while mobilizing enough men to continue fighting," the ISW said. It added that Putin faces a battle to fix, or appear to fix, mobilization bureaucracy in 11 time zones while meeting mobilization quotas he has set.
"These imperatives are likely to become mutually exclusive in a short space of time," the ISW said.
news week has asked the Russian Defense Ministry for comment.
https://www.newsweek.com/vladimir-putin-ukraine-russia-mobilization-chaos-failures-simonyan-1746557 Russian state media railed against the army's failure to mobilize