Russian State TV Commentator Laments US 'Stopped Fearing Us'
Russian political commentator Yevgeny Satanovsky has said that the country needs to reinstill fear of the Soviet Union in the United States.
Speaking on Russian state television with Professor Dmitry Evstafiev, Satanovsky, the president of the Middle East Institute, complained that the US no longer sees Russia as the threat it once was.
That clip Their discussion has since gone viral on social media after being posted to Twitter by The Daily Beast's Julia Davis on Tuesday. The clip has been viewed more than 170,000 times.
Davis captioned the video: "Evgeny Satanovsky lifts the veil on Russia's deep-seated insecurities based on its desperate need to be feared — and its willingness to do whatever it takes to terrorize its opponents."
Reflecting on many of the high-ranking Western figures, Satanovsky said, "They don't care about us. We just think that for them we are 'big politics', but for these people we are small politics.
"We are a small politics, although we consider ourselves descendants of the Russian Empire, the USSR. We are not the Soviet Union, we do not have enough lunatics and lunatics, we have practically none. "
Satanovsky then began talking about the importance of having political figures who could instill fear in Russia's enemies.
He also addressed the differences between Nikita Khrushchev, former Prime Minister of the Soviet Union between 1958 and 1964, and Russian President Vladimir Putin.
"They were scared to death of Khrushchev, but Putin is smart, cultured and patient," he continued.
"Nika [Khrushchev] could say: 'We will bury you!' and everything was clear, this one will bury you. And what does Vladimir mean [Putin] to say? He is polite, he speaks with caution. And they think, "Maybe he won't bury us. Maybe they think when they're gone, so are we."
"Those fanatical communists have disappeared; this is human psychology.
Satanovsky also said the US could now focus on minor issues within the country as it no longer fears Russia. He also insisted it could be done through weaker leaders like President Joe Biden and former President Donald Trump.
Satanovsky continues: "Why has the US leadership become so inconspicuous? You have no reason to make an effort. You can fully engage in small intrigues. What about Russia?
"For them, Russia is a remnant of the Soviet Union. They stopped fearing us. When I think of this generation of old idiots, with Biden as the pinnacle of US political thought and Trump as the second summit of Mont Blanc, I don't think I want to cry."
He added: "They engage in intrigues, small intrigues, which are more important to them than serious cadres. There is no one looking for good leaders.
"It's not because they've regressed, although they certainly have regressed, but because they've stopped fearing us."
news week has asked the Russian Foreign Ministry for comment.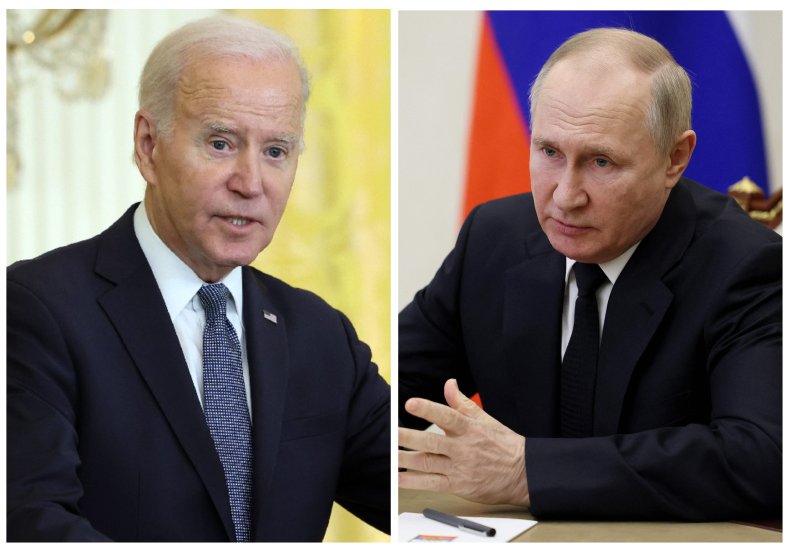 https://www.newsweek.com/russia-us-relations-joe-biden-vladimir-putin-fear-yevgeny-satanovsky-1765320 Russian State TV Commentator Laments US 'Stopped Fearing Us'