Russian TV analyst says Moscow is "clearly" not ready for Ukraine offensive
Russian state television analyst Zakhar Prilepin recently said Moscow is "clearly" unwilling to launch new offensives against Ukraine as the "military special operation" continues to falter.
Prilepin's comments come nearly nine months after Russian President Vladimir Putin launched his invasion of Ukraine, citing widely debunked needs to "denazify" the eastern European country. However, Ukraine hit Russia with a stronger than expected defense effort, blunting Moscow's ability to make significant military gains.
The faltering military invasion is increasing domestic political pressure on Putin as some prominent Russians express concerns about how the war has been conducted since it began on February 24.
Amid this mounting pressure, Putin has ordered strikes against Ukraine's infrastructure in recent weeks, but Ukraine continues to reclaim formerly occupied land, most recently taking control of the key city of Kherson, which serves as a gateway to Crimea, the region occupied by Russia the country was annexed in 2014.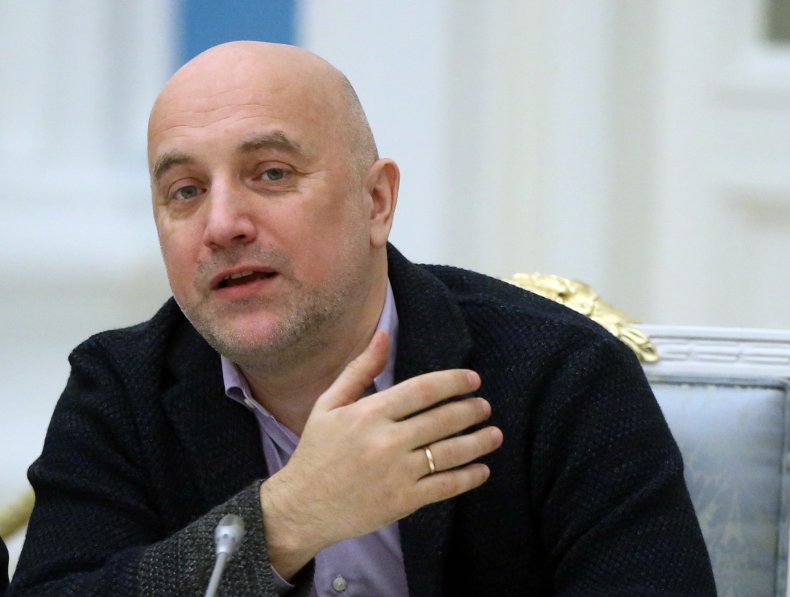 Prilepin, a former State Duma member whose birth name is Yevgeny Prilepin, admitted during an appearance on Russian state television, which has served as a cheerleader for Putin's war throughout the conflict, that it is "strategically important" for Russia to "draw negotiations." lead so they can build up their military before launching a major offensive.
His remarks were translated and posted to Twitter on Sunday by journalist Julia Davis, founder of Russian Media Monitor.
"Russia does not or does not want to wage a total war to victory at the moment. A total, catastrophic, direct, steamroller-like signing of a surrender that is meant to result in the proverbial denazification and demilitarization," he said.
He added that the recent rocket attacks on Ukraine would not win the war for Russia, but that the military is currently unprepared for offensive action.
"We are clearly not ready to launch offensive actions. We need to double the size of our armed forces to advance," he said. "For our citizens, who are so happy about these strikes, these patriots, whom I respect, should understand: You do not win a war with these strikes. We will not defeat Kyiv this way."
Prilepin said he believes that in addition to attacks on Ukraine's infrastructure, Russia needs a military victory to force Ukraine to end the war. He said missile strikes had an "exclusively narrow purpose" only to force Ukraine into negotiations.
The pressure builds as Putin's war falters
Prilepin's admission comes as Putin remains under pressure from the stalled war.
According to a report by the independent Russian news agency Meduza, several of Putin's closest allies know that Moscow has already lost "the real war" after withdrawing from Kherson.
"There is a consensus that we have lost the real war," said members of Putin's inner circle, according to the report. "People are starting to think about how to live, what place they want in the future, what bets to make, what to play. [On the one hand] there will be feelings of revanchism. On the other hand, there will be a demand for normalization and stabilization."
Meanwhile, ex-Kremlin adviser Sergei Markov on Saturday praised Putin's potential challenger Yevgeny Prigozhin as the "voice of the people". Prigozhin has criticized Russian oligarchs and military leaders for the invasion, with some analysts saying he could pose a threat to Putin's power.
news week has asked the Russian Defense Ministry for comment.
https://www.newsweek.com/russian-tv-analyst-says-moscow-clearly-not-ready-ukraine-offensive-1760936 Russian TV analyst says Moscow is "clearly" not ready for Ukraine offensive