Russia's military restructuring highlights its 'systemic challenges': Pentagon
The US Department of Defense (DoD) told reporters Thursday that Russia's recent reshuffle in its military ranks is a reflection of the "systemic challenges" that have plagued the Kremlin's army since it first invaded Ukraine.
Russian Chief of Staff Valery Gerasimov was appointed chief of the Russian military on Wednesday, replacing a position previously held by Sergey Surovikin just months ago. Surovikin will remain Gerasimov's deputy, according to the Russian Defense Ministry.
"It likely reflects some of the systemic challenges that the Russian military has faced since the beginning of this invasion," Pentagon press secretary Brigadier General Pat Ryder said at a news conference Thursday.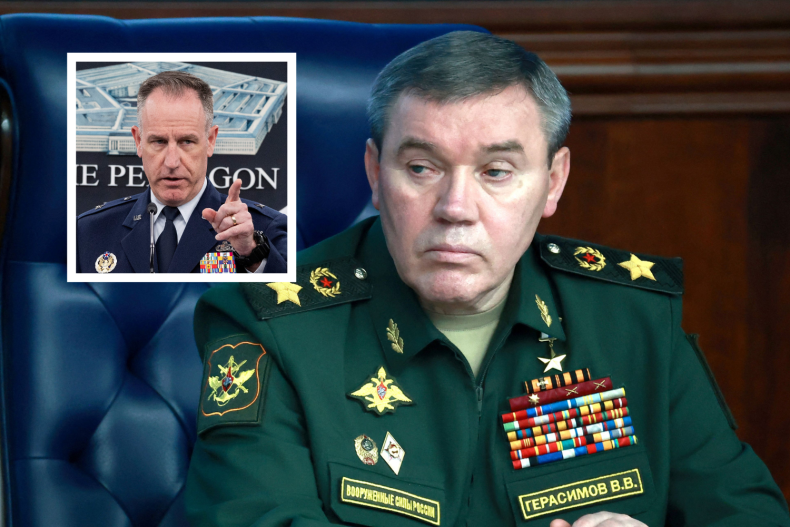 "We talked about some of those things, in terms of logistics issues, command and control issues, supply issues, morale, and the huge failure to achieve the strategic goals that they set for themselves," Ryder continued.
Britain's Defense Ministry wrote a similar report in its intelligence briefing on Wednesday, saying Gerasimov's promotion was "a significant development in Russian President Vladimir Putin's approach to warfare."
"The use of [chief of the general staff] as theater commander is an indicator of the increasing seriousness of the situation Russia is facing and a clear admission that the campaign is falling short of Russia's strategic goals," the intelligence update said.
The Russian Defense Ministry said Gerasimov's appointment was a way to increase the effectiveness of its military operations in Ukraine, according to a Reuters report on Wednesday. Defense Minister Sergei Shoigu also presented Russian generals this week with a list of necessary improvements Russia plans to prioritize in the new year, including better leadership, communications and training.
"Increasing the level of command of military special operations is associated with the expansion of the scope of tasks … the need to organize closer contact between different branches of the Armed Forces and improve the quality … and effectiveness management of the Russian Armed Forces," said the Russian ministry on Wednesday in its statement.
The shake in the Kremlin military comes as Russia and Ukraine are locked in an intense battle along the front lines in the town of Soledar, a salt-mining town on the outskirts of Bakhmut, where Russian forces recently refocused their efforts.
On Wednesday, the private Russian militia known as the Wagner Group called for the "liberation" of Soledar, according to a Reuters report. However, Ukrainian media reported that Wagner had bombed the eastern Ukrainian city 91 times since his claim.
Ryder said during the press conference that the Department of Defense "could not confirm" reports that Soledar had been taken by Russian forces. The Ukrainian military has also denied such claims.
news week has reached out to the Russian Defense Ministry for further comments.
https://www.newsweek.com/russias-military-shakeup-highlights-its-systemic-challenges-pentagon-1773463 Russia's military restructuring highlights its 'systemic challenges': Pentagon