Russia's mobilization problems show military 'systematic weakness': ISW
Mistakes made after Russian President Vladimir Putin's partial mobilization decree demonstrate the "systemic weakness" of the Russian military, according to a US-based think tank in its recent analysis of the Ukraine war.
The US-based Institute for the Study of War (ISW) made the assessment after Putin said Thursday in a rare admission that "any mistakes" made in the mobilization effort should be corrected.
Since Putin declared partial mobilization on September 21, several reports have surfaced of ineligible men being called up for military service.
"Many questions arise in the course of this mobilization, and all mistakes must be corrected and prevented in the future," the Russian leader said in his opening remarks at the Russian Security Council meeting on Thursday.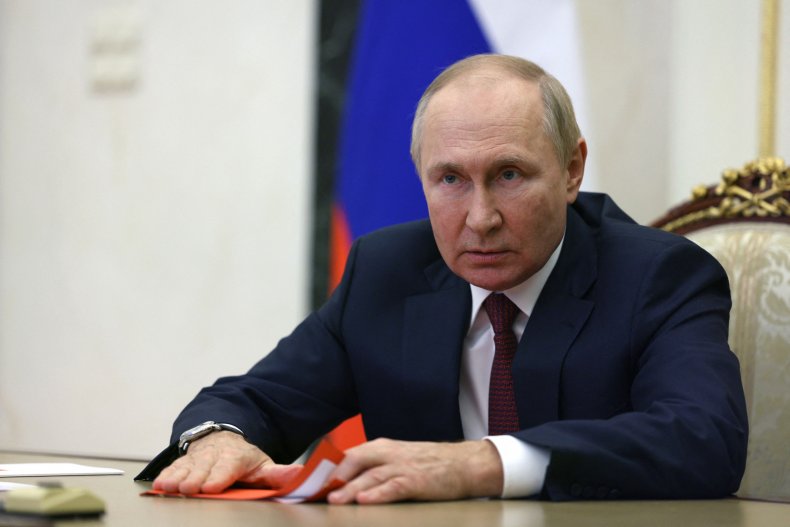 He also said anyone drafted despite not meeting criteria set by defense officials "must be sent home."
The ISW said the Kremlin continues to violate its stated partial mobilization procedures and contradicts its own messages, while acknowledging the systematic flaws within the Russian bureaucracy.
Putin "acknowledged and denied guilt for repeated 'mistakes' in the first week of mobilization" and "recounted cases of mobilization of men with no previous military experience, assignment of soldiers to the wrong specializations, and unfair mobilization of men." health problems or large families". according to the think tank in its assessment.
The ISW also said that the Kremlin's contradictory statements and procedures "demonstrate the fundamental nature of the systemic weakness of the Russian military apparatus that characterized the entire invasion."
Putin's call-up order is said to be aimed at reservists and ex-military personnel with "certain military specialties and relevant experience."
But Russian students have also been wrongly issued with a summons to serve in Ukraine in at least one region.
Vyacheslav Gladkov, governor of the Belgorod region, which lies near Russia's border with Ukraine, said the cohort was mistakenly included in the initial conscription effort in the early days of Putin's partial mobilization order. He said they would be taken home.
Gladkov also said that Belgorod authorities helped another 75 local residents who were mistakenly called up, including students and people in jobs important to the economy and the region.
The official said he hoped Belgorod authorities "wouldn't make any more mistakes".
Neil Melvin, director of international security studies at Britain's defense and security think tank, the Royal United Services Institute (RUSI), said news week that Russia's mobilization efforts look like "a desperate attempt" to strengthen its forces in Ukraine.
Russia's military is "at its weakest" since the beginning of the war and "prone to being overrun or collapsing in some parts of the front lines in the face of the Ukrainian counter-offensive," Melvin said.
Putin's mobilization efforts came "too late to halt further Ukrainian advances" and "highlight the hollowness of the Russian armed forces, including the disorganization and lack of preparation in the mobilization system across the country," he added.
Justin Bronk, senior research fellow at RUSI, said Putin's partial popular mobilization came "much too late to meaningfully improve Russia's dangerous frontline position in Ukraine."
"If Russia had mobilized in March, when it was clear that the initial attack on Kyiv had not brought a quick victory, then new units of conscripts could be nearing combat readiness now," he said news week.
"Thanks to the overstretching of regular units and the very high casualties, the instructors and officers who would normally be assigned to train new conscripts are now mostly stuck on the front lines in Ukraine or are casualties," Bronk said.
He added that it will now take much longer for Russia to send combat-ready soldiers and formations of newly mobilized conscripts than it would normally have done.
news week has asked the Russian Foreign Ministry for comment.
https://www.newsweek.com/russia-mobilization-mistakes-military-weakness-isw-1747866 Russia's mobilization problems show military 'systematic weakness': ISW