Russia's Ukraine offensive "absolutely pointless": Ex-military leader
Russia's continued actions in Ukraine have been branded "pointless" by a former Russian military leader.
Referred to as a "far-right nationalist" by outlets The guard, Igor Girkin previously served in the Russian military as a Federal Security Service officer and played a role in the operations that led to the annexation of Crimea. He also later served as the de facto leader of the separatists in Donbass, an embattled breakaway region in eastern Ukraine that became the focus of the 2022 invasion. He eventually left office after Malaysia Airlines Flight 17 was shot down over the region.
Under his pseudonym Igor Ivanovich Strelkov, Girkin wrote on his Telegram account on Sunday, commenting on developments in the Ukraine conflict and criticizing the tactics of the Russian military. He began his post by observing that Ukraine's armed forces were continuing to launch artillery attacks on Belgorod, a region of Russia just across the border from the city of Kharkiv. This front of the conflict is "more than mature – almost at the level of Donetsk," according to a Google translation of his post.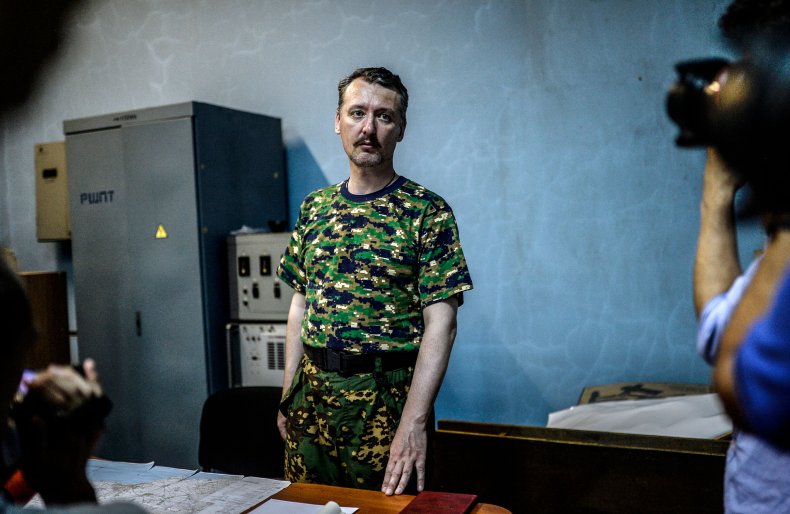 "Instead of trying to push the enemy away from the border again (after the magnificent 'regrouping', which was carried out in September), our troops continue to carry out absolutely senseless offensive actions in all respects and accompanied by heavy losses in the direction of Bakhmut and west of Donetsk , to which the enemy, concentrating the main attack forces on other fronts, does not pay much attention," Girkin wrote.
The "regrouping" referred to by Girkin was a successful counteroffensive launched by Ukrainian forces in the Kharkiv region in early September, liberating several key areas previously under Russian occupation. It was one of the greatest successes yet for Ukraine's defenders and a major blow to Russian invasion efforts.
Girkin made extremely pessimistic predictions about the invasion after the Kharkiv setback, predicting that Russian forces in Ukraine would ultimately fail.
"The war in Ukraine will continue until the complete defeat of Russia," Girkin posted on Telegram after the counteroffensive. "We've already lost, the rest is just a matter of time."
In the months that followed, the Russian armed forces continued to suffer setbacks. In late September, Ukrainian troops expelled occupying Russian forces from the town of Lyman, in the contested Donetsk region. On Saturday morning, an explosion rocked the strategically important Kerch Strait bridge, which connects Crimea to mainland Russia, eventually collapsing parts of it. While Ukraine has not officially acknowledged the incident, Russian President Vladimir Putin called it "an act of terrorism".
news week turned to Russian officials for comment.
https://www.newsweek.com/russias-ukraine-offensive-absolutely-senseless-ex-military-leader-1750215 Russia's Ukraine offensive "absolutely pointless": Ex-military leader