"Sad Old Drunk", "War Criminal": Pelosi is roasted by hecklers at an event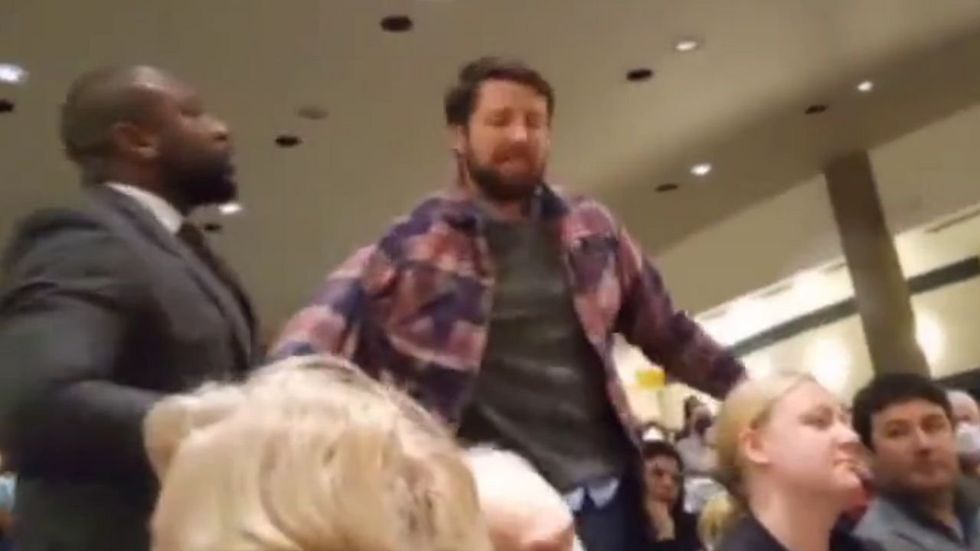 Nancy Pelosi, California Democrat MP and former House Speaker, was called a "war criminal" and a "sad old drunkard" by hecklers Monday night.
Earlier this week, Pelosi spoke at a conference with leftist economist and columnist Paul Krugman. The event, open to the public, was held at the CUNY Graduate Center's Stone Center on Socio-Economic Inequality.
Pelosi discussed several issues, including her role as the first female Speaker of the House of Representatives Daily Caller News Foundation reported.
The conference was interrupted several times by hecklers in the crowd who accused Pelosi of being a lying warmonger and hiding information about the destruction of the Nord Stream pipeline.
The first heckler got up and said, "You know, Pelosi, this is a very good place for you, in the depths of Hell."
"Because for some reason you're very obsessed with getting us into the war," the heckler continued, while some in the audience booed. "Hey, why didn't you admit that there were no weapons of mass destruction in Iraq? They lied us into a war in Iraq. They made us invade Afghanistan. Now over 90% of those people are impoverished and dying."
As security escorted the heckler out of the event, she went on to ask Pelosi, "Why aren't you telling the truth about Nord Stream? Why did we destroy Nord Stream? They leave millions of Germans without energy. … people like you should be arrested. You are a war criminal!"
After the female heckler was removed from the conference, a male heckler stood up to confront Pelosi.
"Hey, Congressmen, I was going to visit a warmonger, but you're a sad old drunk," he called out. "What happened? When you went to Taiwan, did you look for Ukraine? Did we blow up the Nord Stream accidentally or on purpose?"
"You are a war criminal by definition, Ms. Pelosi," he added.
Security then began removing the second heckler from the room, but not before he added, "You goddamn war criminal. How many people died in your damn name? How many people have died because of Iraq? You all forgot about Iraq, Iran, Libya, Syria?"
A third heckler interrupted the conference and said: "Dodd-Frank always never worked. If we don't deal with the 600 trillion derivatives, then this economy doesn't stand a chance. Don't you see that everything has failed? of that worked."
The heckler was quickly removed from the event, and a fourth heckler stood up to confront Pelosi, saying, "And then land your plane in Taiwan. We want a war with China at the same time? We want all atomic bombs dropped on our heads?"
He added: "I am here on behalf of all who love peace and not war with Russia and war with China and a new hot war with the East."
Like Blaze News? Bypass censorship, sign up for our newsletters and get stories like this straight to your inbox. Login here!