San Francisco Cotopaxi store closed due to rampant crime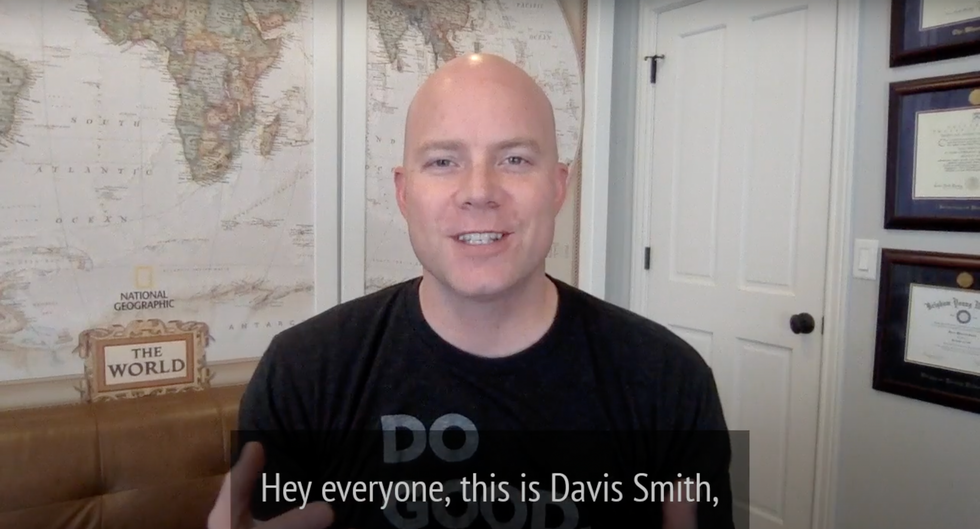 Cotopaxi founder and CEO Davis Smith said in a LinkedIn post that the company is closing its San Francisco store due to rampant crime that has left employees feeling unsafe.
Smith explained that since the location opened a year ago, the store has repeatedly faced theft and vandalism.
"It's sad, but San Francisco seems to have descended into a city of chaos. Many streets and parks are swamped with drugs, criminals and homelessness, and local leadership and law enforcement are making this possible through inaction," Smith noted.
"We opened a retail store a year ago on Hayes Street, the charming shopping district just blocks from the famous Full House. In our first week there, our windows were smashed and thousands of dollars in products were stolen. We replaced the window and it immediately happened again (four times). We have replaced windows with plywood as we have been waiting over a month to install a metal security gate (demand for these gates causes huge delays). Starting today we are closing up shop due to rampant organized theft and lack of security for our team. Our store is hit by organized theft several times a week. They brazenly walk in, grab thousands of dollars worth of products, and walk out. We started keeping the door locked and only opening it for customers, but even then a woman will walk to the door, and then as soon as the door opens, hidden people will rush into the store," Smith wrote.
"Our team is appalled. You feel insecure. Security guards won't help because these thief rings know security guards won't/can't stop them from taking action (despite the fact that we pay taxes well above any other state in which we operate). The city recently announced a reduction in police presence in this neighborhood, despite mass crime," he continued.
Smith has indicated in comments to his post that the company has not experienced these types of crime problems at its stores in other parts of the country.
"To be clear, my post isn't saying the whole city is like that. That said, I have a family living in SF and I've spent years visiting their home and neighborhood. This is not isolated. This is also not the same in other cities. We have 10 stores including in Seattle and Portland. No window or door was broken in any other store. There was no mass theft in any other business. No other store was vandalized. On Hayes Street not first burglary takes more than a few days. In the first 12 months there were dozens and dozens of incidents," the CEO noted in a comment.
Adjacent to the San Francisco store listed as "temporarily closed" is the Cotopaxi website lists eight other stores located in states like Utah, Colorado, Oregon, and Washington — there's also a location in Boulder, Colorado that's listed as "Coming Soon!"
Smith also noted in the comments to his post that the company hopes to reopen the San Francisco location in the future.
"We're working with other companies on the street to hire security guards and convince the police and the city that we need help. Hopefully we can open the shop again. Fingers crossed," he wrote.
In his LinkedIn post, Smith also noted that someone who was on drugs yelled obscene remarks at his wife when he and his wife last visited the city in 2020.
"The last time my wife and I were there in 2020, a drugged person ran towards my wife's face and started yelling some of the most obscene things I've ever heard. She was afraid. During a previous trip my rental car broke down and everything was stolen from our trunk. When we called the police to report the theft, they told us that this happens hundreds of times a day in the city and said it was our own fault for parking on the street. I grew up in Latin America and have spent much of my adult life there and I have never felt so unsafe there. Something needs to change in San Francisco," he noted.
The firms website explains: "Donating is at the core of who we are. We tie our revenues to impact by allocating a percentage of annual revenues to the Cotopaxi Foundation, which then provides targeted grants to nonprofits dedicated to eradicating extreme poverty."
"I remain committed to eradicating extreme poverty in my lifetime," noted Smith in a Video from 2020.

Cotopaxi: A note from our CEO Davis Smith

www.youtube.com
https://www.theblaze.com/news/cotopaxi-store-closes-san-francisco San Francisco Cotopaxi store closed due to rampant crime