San Francisco firefighter disciplined for wearing 'Let's go Brandon' t-shirt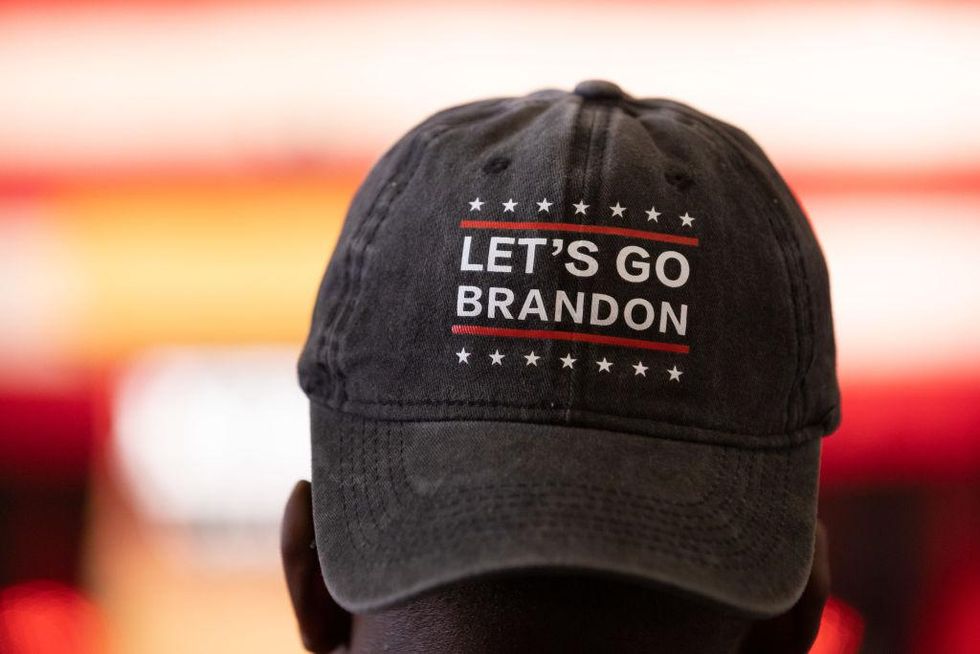 A San Francisco firefighter is fined after wearing a "Let's go Brandon" t-shirt on duty while on duty, in apparent violation of fire department guidelines.
Someone on Twitter took a photo of the firefighter and posted it Saturday, tagged the San Francisco Fire Department and asked, "Is that the new official uniform of the SFFD?" The user also tagged Rafael Mandelman, San Francisco Mayor London Breed, and the District 8 supervisors.
The photo shows a firefighter wearing a navy blue T-shirt with "Let's go Brandon" written on the back, which is a coded protest slogan against President Joe Biden. He appears to be standing with two other firefighters on the corner of Noe Street and 18th Street in San Francisco.
The phrase became a meme in October 2021 after an NBC sportscaster misheard a crowd chanting "F*** Joe Biden" after 28-year-old NASCAR driver Brandon Brown clinched his first-ever victory at Talladega Superspeedway in Talladega, Alabama. The reporter mistakenly said the crowd chanted "Let's go, Brandon" to celebrate his win.
Left-wing media have since dubbed "Let's go Brandon" as "right-wing insult' used to denigrate the President.
The fire service responded on Twitter, writing: "This is not the official uniform of the SFFD. This will be processed immediately. Thank you for bringing this to our attention."
In a statement to the San Francisco ChronicleA department spokesman confirmed the firefighter faces disciplinary action for wearing "a non-SSFD t-shirt" while on active duty, saying the t-shirt "does not reflect the department's views and opinions."
"The department took immediate action as soon as it was made aware. The SFFD has followed internal and city guidelines to manage this incident," the statement said.
The department did not respond to media questions about what disciplinary action the employee faces.
This wouldn't be the first time San Francisco officials have taken action to respond to angry leftists on social media. In 2020, San Francisco Police Chief Bill Scott banned rank-and-file police officers from wearing face masks with "thin blue lines" showing support for law enforcement after photos and videos of the officers circulated online. Police said at the time that the face masks "could be perceived as divisive or disrespectful". They also appeared to be violating a department policy regarding political symbols.
https://www.theblaze.com/news/san-francisco-to-discipline-firefighter-for-wearing-let-s-go-brandon-t-shirt San Francisco firefighter disciplined for wearing 'Let's go Brandon' t-shirt