Satellite photos from before and after Gaza show the devastation of Israeli attacks
A video showing satellite images of the Gaza Strip before and after an intensive airstrike campaign by the Israeli Air Force has gone viral, showing the extent of the destruction inflicted on the densely populated Palestinian territory.
The side-by-side comparison had attracted about 101,000 views at the time of publication after being posted on Sunday, revealing how many buildings were reduced to rubble or structurally damaged. An aerial photo appears to show the Ahmed Yassin Mosque in Gaza City, which was hit on October 9th.
In the original poster, Muhammad Shehada, a self-identified Gazan who works for advocacy group Euro-Med Human Rights Monitor, described it as a "televised and livestreamed bloodbath." Euro-Med has accused Israel of war crimes and "systematic killings," while none of the civilian casualties have been attributed to Hamas, which initially launched an attack on Israel and pushed against the evacuation of the attacked areas.
Newsweek reached out to the Israel Defense Forces (IDF) via email on Monday seeking comment.
Around 1,500 Hamas and Islamic Jihad fighters carried out armed attacks on Israel on October 7, killing civilians and taking hostages. Since then, Israel has targeted militant sites in the Gaza Strip, which it says are often in civilian areas or buildings, and warned civilians in those areas of airstrikes.
According to the Associated Press, the violence has killed more than 4,000 people so far. The Gaza Strip Health Ministry said 2,670 Palestinians were killed and 9,600 injured, Israeli officials said. More than 1,400 Israelis were killed and at least 155 others, including children, were taken hostage by militants.
Aid groups have warned of a deepening crisis in the region after Israeli Defense Minister Yoav Gallant ordered a "complete siege" of the Hamas-controlled Gaza Strip, including cutting off supplies and an intensive campaign of airstrikes. Israel has indicated it is preparing a much larger offensive on the Palestinian enclave that is likely to significantly increase the death toll on both sides.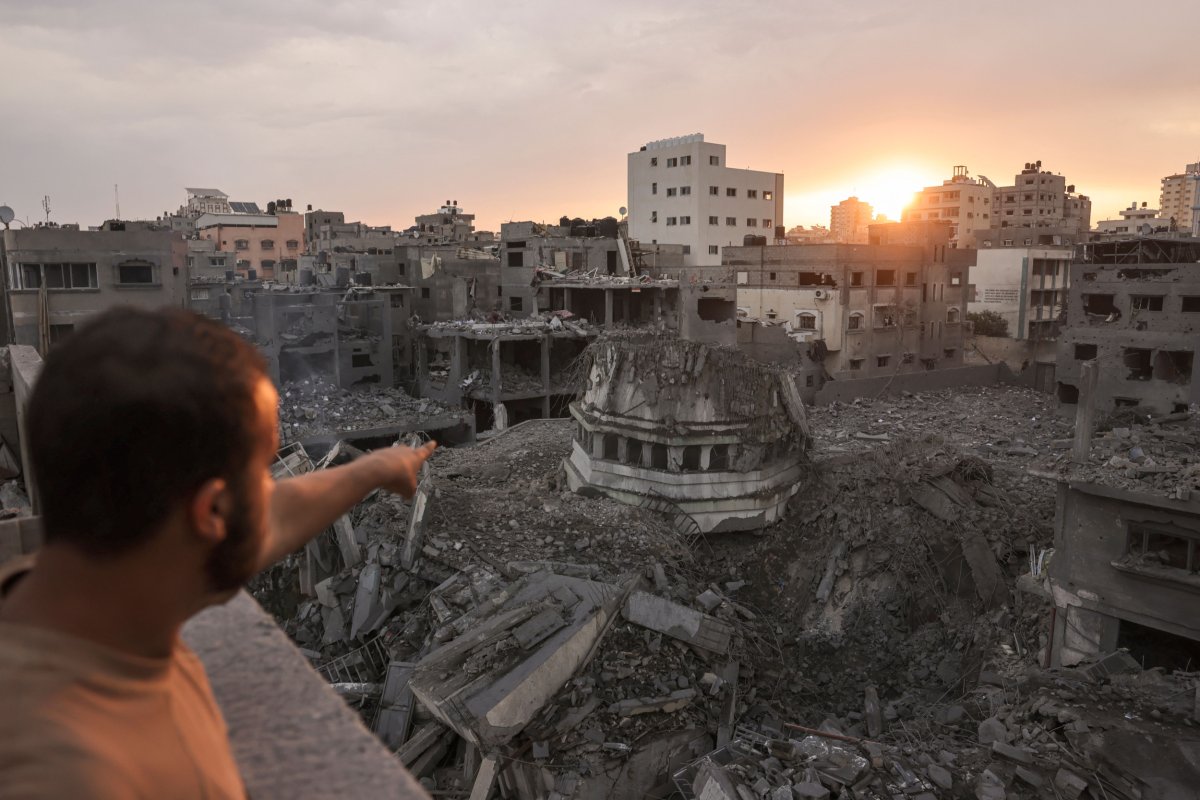 As units massed on the Gaza border, the IDF said Saturday it was "currently preparing to implement a wide range of operational offensive plans," including coordinated attacks by air, sea and land.
Ahead of a much-anticipated ground offensive, Israel has asked about 1.1 million Palestinians living in the northern parts of the Gaza Strip to evacuate south – about half of the Palestinian enclave's population.
After initially giving residents 24 hours to leave the country and following an outcry from humanitarian organizations, it has highlighted routes from the north that it said it would not target with airstrikes within certain time frames.
Early Monday morning there were reports that Egypt, the United States and Israeli officials had agreed to a ceasefire lasting several hours, coinciding with the reopening of a border crossing between Gaza and the Sinai Peninsula. However, Israeli Prime Minister Benjamin Netanyahu's office later denied this, saying: "There is no ceasefire."