School board president resigns over "deeply disturbing" allegations he tried to seduce 11-year-old girl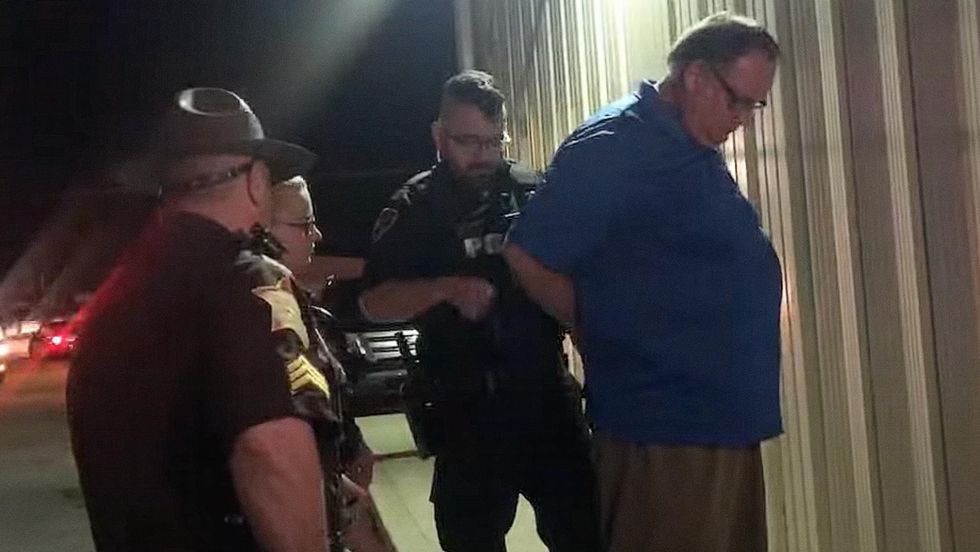 A president of the Ohio School Board resigned from his position after reportedly attempting to seduce what he believed to be an 11-year-old girl, FoxNews reported on Tuesday.
what are the details
John Gray, ex-president of the Goshen Local School Board in Goshen, Ohio, allegedly admitted traveling to Indiana to meet with a female child he believed to be 11 years old.
Gray is also accused of previously exchanging inappropriate messages with someone he believed to be the young girl.
However, instead of meeting up with the "kid," he found himself face-to-face with adult members of the groups PCI: Predator Catchers Indianapolis and PCM: Predator Catchers Muncie.
Video footage of the meeting showed Gray trying to explain himself out of the difficult situation and insisting he had no intention of engaging in sexual activity with the child.
"I told her, 'You're underage,'" he insisted. "We do not engage in sexual relations."
He also added that such an interaction was impossible due to his alleged impotence.
"She's hungry for something"
Elsewhere in the video, Gray said he noticed the beauty of the person he believed to be a child.
"I said you have nice lips," he recalled. "She said something about trying on, modeling, like at a fashion show."
A volunteer pointed out that Gray also asked the person, whom he believed to be a minor, to strip down to their underwear.
Gray replied, "That's what I said," admitting he told her he wanted to wash her in a bubble bath and give her a massage.
The disgraced former school board president also said repeatedly, "She's hungry for something."
Police soon arrived at the scene and handcuffed Gray, but it's unclear if he was arrested in connection with the allegations or if he is facing charges at the time of this reporting.
Gray was taken to a local medical facility for a psychological evaluation after the videotaped meeting. WCPO TV reported.
An investigation into Gray's alleged actions is underway.
"Deeply disturbing" video
Goshen Local Schools Superintendent Darrell Edwards said the school community was concerned about the video.
"The content of the video is deeply disturbing to our entire school district and the community of Goshen Local School," Edwards said. "To be clear, Saturday's incident occurred outside of the Goshen Local School District. Our district leaders will be consulting with legal counsel and if more information becomes available we will immediately share it with our families."
Will he be charged?
Jason Phillabaum, a former prosecutor, narrated WLWT TV that such videos could make prosecution more difficult, as defense attorneys could argue that the man was captured by a third party unrelated to law enforcement.
"Indiana can impeach him," Phillabaum said. "And I think what was interesting was that he got arrested that night but then they let him go because I think they're trying to figure out what we're doing here. If it were a cop, no question. Cops are trained how not to lock anyone up."

60 year old Goshen OH School Board President meets an 11 year old.

www.youtube.com

https://www.theblaze.com/news/goshen-ohio-john-gray-arrest School board president resigns over "deeply disturbing" allegations he tried to seduce 11-year-old girl