School under fire after calling mom instead of 911 while student had stroke
Alishia Hicks was at home with the flu when she got the call from Henderson Upper School in Dorchester on May 4.
The nurse's office called about her 17-year-old son, D'Andre, she said news week. The 51-year-old mother lives in Boston, Massachusetts with her three children.
"He reported to the nurse that he was dizzy, shaking and numb on the left side," she said.
The mother immediately thought of a stroke, a medical emergency that runs in the family. Hicks has suffered three strokes in the last 10 years and continues to live with side effects, including weakness in her left side and being dependent on a wheelchair.
But Hicks claimed the nurse told her, "He looks okay to me.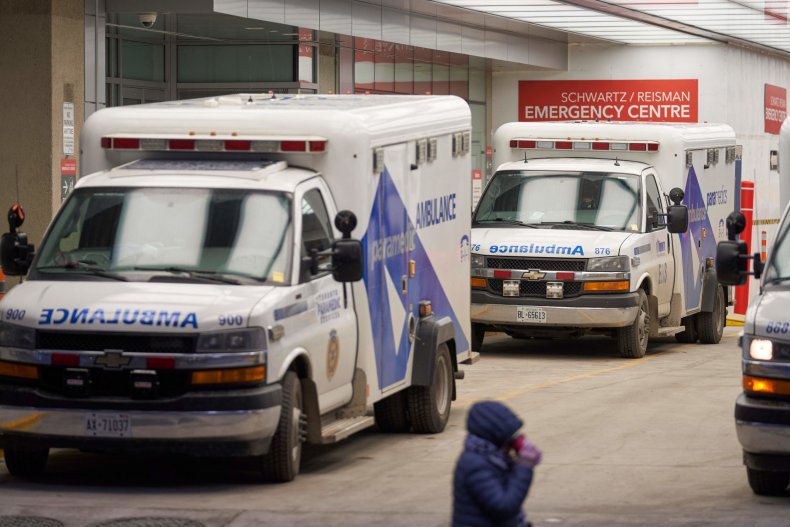 Hicks replied that she was ill and using a wheelchair so she couldn't get there fast enough.
"I said, 'Please dial 911, he could pet,'" Hicks recalled. "She said, 'I don't think, I don't think it's that serious, I don't think I need to dial 911.'"
According to the Centers for Disease Control and Prevention, some of the signs that a person might be suffering from a stroke are:
Sudden numbness or weakness in the face, arm, or leg, especially on one side of the body.
Sudden confusion, difficulty speaking, or difficulty understanding language. Sudden visual disturbances in one or both eyes. Sudden trouble walking, dizziness, loss of balance or coordination.
Sudden severe headache with no known cause.
Hicks continued to argue with the nurse, emphasizing the family's history of strokes. Increasingly frantic, she hung up and called the school's front desk. Eventually, she said, a school worker called the state Department of Children and Families (DCF), who called her back.
"Now I'm hysterical," she said. On the phone with DCF, she yelled, "He's going to die! You will let him die!"
At least 45 minutes passed before the emergency call was made. D'Andre was eventually taken to Tufts Medical Center, where doctors confirmed he had suffered an ischemic stroke and removed the blood clot from his brain.
Hicks is demanding answers from the school that left her son 'traumatized'. D'Andre, who also has autism, still suffers from weakness on his left side. He hasn't returned to school for two weeks.
"I hate to say it was a race thing, but it really seems like if my son was a different race, they would have treated him right away," Hicks said. "My son said he felt they didn't take him seriously."
Eight in 10 black Americans believe race affects the quality of their health care, a poll by Pulse of Black America found last month.
Another study in the JAMA Network Open found that there is "ingrained anti-Black racism" in the field of academic medicine. A February University of Chicago study analyzed 40,000 hospital notes from more than 18,000 patients and found that black patients were more than twice as likely to be characterized with "negative descriptors" as their white counterparts.
news week reached out to the Boston Public Schools for comment.
https://www.newsweek.com/school-under-fire-after-calling-mom-instead-911-student-stroke-massachusetts-1708308 School under fire after calling mom instead of 911 while student had stroke