Schools overhaul curricula still under fire for 'whitewashing' history
After Republican Gov. Glenn Youngkin was swept into office last year over feverish concerns over issues like critical race theory in Virginia public schools, some Commonwealwealth residents feared the worst.
This week, some believed those fears had come true.
Following the conclusion of the proposed social studies guidelines with extensive public contributions over the summer, the Virginia Department of Education this week released a substantially revised, shorter version of the document that was missing much of the content discussed over the summer.
The 53-page document – vastly reduced from the more than 400-page version produced this summer after two years of public input from educators, historians and the public – omitted numerous issues included in the August proposal and focused on racial justice and diversity, replaced by a stricter and more condensed plan that, among other things, encouraged trainers to discuss issues such as discrimination and racism "without personal or political bias".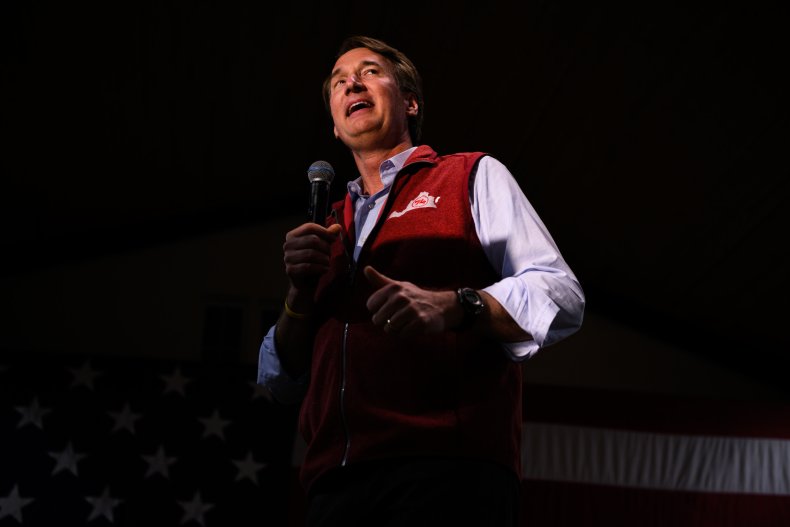 Many questioned the motives. Media reports — and statements by state education officials Thursday — noted that in addition to gathering input from university experts, the Board of Education also spoke to conservative institutions like the Fordham Institute and Hillsdale College (authors of the controversial 1776 curriculum), as well as numbers like Susan Wise Bauer, an advocate for classical education and a leading voice in the homeschool movement.
But there were other obvious glitches — including skipping lessons on Martin Luther King Jr. and the May 16 holiday.
Brian Tyler Cohen, a liberal YouTube talk show host, revealed that the state plans to remove Martin Luther King Jr.'s name from all mentions, which the civil rights activist's daughter scorned on social media.
"@GovernorVA we need to talk," Bernice King wrote to Youngkin on Twitter. "Before you make a critical mistake that deprives K-5 students in #Virginia of powerful lessons about my father that teach courage in eliminating injustice, love, compassion and leadership. #MLK"
That wasn't true. The MLK tag was reinserted into the document days later, an "accidental" omission by the department. Other subjects that were expected to be dropped, such as African history, were still included but had been postponed.
But the perception was already there.
When the Virginia Board of Education — a 5-4 majority of whom are Youngkin commissioners — met Thursday to discuss the first draft of the plan, the public was already in an uproar, with even state officials calling the document "whitewashing." "
Scores of people delivered impassioned speeches against the law for several hours, while key groups including the American Historical Association and the Virginia Education Association criticized the new plan, with the latter calling the plan the "worst example" of a politically motivated curriculum.
One speaker said he was "personally offended" by the language and felt his history and culture were being erased.
Others accused the proposed standards of reinforcing a Eurocentric worldview that would reinforce a white-dominated hegemony that still exists in American society.
Several claimed the content left students little room for growth and learning and appeared to focus more on teaching children trifles about American history than critically reflecting on the complexities of Virginia and US history.
"We don't prepare our children for this Danger! candidates," said one parent.
While some board members — including Virginia Superintendent of Education Jillian Balow — said the omissions were accidental and Thursday's document was not final, pre-Youngkin board members agreed with many of the concerns raised during the hearing were expressed during the day.
The new document, some said, appeared to have come out of nowhere and was revised at the last minute. The language in the standards appeared ambiguous, including avoiding inducing "guilt" in students, some said, and could force social studies teachers to avoid discussing historical topics like "redlining."
But there were other changes to the document that some have pointed out — numerous mentions of Republican President Ronald Reagan on the new standards versus no reference to the nation's first black president; an apparent ignorance of the Holocaust and the history of LGBTQ rights; and the removal of the story of Algonquian Chief Powhatan, which has long been a feature of Virginia civics – prompting some to denounce a process they previously defended ahead of Thursday's decision.
"It's hard to understand why this isn't called whitewashing," Anne Holton, an aide for former Democratic Gov. Terry McAuliffe, said after the meeting. "Certain people can see what it's like."
news week has reached out to the Virginia Department of Education for comment.
Things can change, Balow noted. There are still a few months left in the process. And after Thursday, the syllabus framework can still be revised – with members suggesting that the best aspects of both documents could be included in a future version. Some have expressed in personal meetings with Youngkin that he has expressed a desire to explore all corners of Virginia's history, both good and bad.
But after months of work, some expressed concerns about proceeding with a document that appeared to have been rushed through after several years of careful review and input.
"That's not a way for me to run the railroad," Daniel Gecker, another McAuliffe nominee and chairman of the board, said ahead of the vote. "The voices may be there to push this through, but it's heartbreaking for me to see a board so immersed in research … released a document in five days of review."
The document is still under public review and revision, with the product likely to be "somewhere between the August and November documents," Balow said. A final vote will take place sometime in the spring.
https://www.newsweek.com/schools-revise-curriculum-still-under-fire-whitewashing-history-1760497 Schools overhaul curricula still under fire for 'whitewashing' history