SEAN HANNITY: Nobody cares about your "idiot" little kitchen fire, Joe!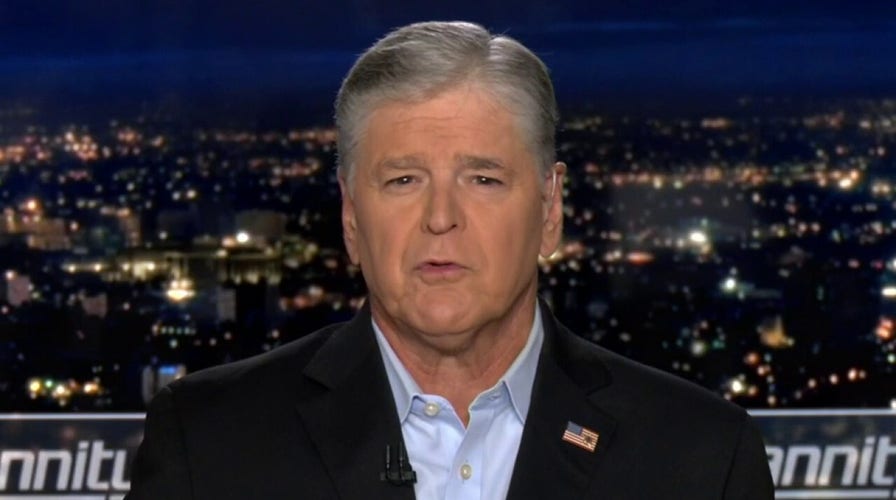 Fox News host Sean Hannity discusses President Biden's disaster response to the Maui wildfires and Hurricane Idalia as the storm rages across the South.
SEAN HANNITY: We turn our attention back to Tropical Storm Idalia. In contrast to the devastation in Maui, the toxic disaster in eastern Palestine was in Ohio, where Joe Biden was totally MIA. Well, President Biden surprisingly got to a podium relatively quickly today to address the ongoing storm. Unfortunately, as always, he turned the conversation to himself, comparing and lamenting his own tragic kitchen fire. The kitchen fire lasted a whopping 20 minutes before firefighters put out what they called a "minor incident." He almost lost his treasure '67 Corvette, his cat and his wife. Now, for over a year, Biden has rather heartlessly compared almost every major disaster to a petty kitchen fire that almost destroyed his precious little cat and his Corvette.
White House snaps at reporter as Hurricane IDALIA response is compared to Maui's: 'Your question is wrong'
…
What empathy? Joe, Maui – so many homes destroyed. Many people will never return to their homeland. You may not be able to afford to rebuild, Joe. And the lives of some people in Florida will be turned upside down for at least another year, at least if they can afford to rebuild. This is not always the case about you joe. No one really cares about your idiotic little kitchen fire in Delaware, where you almost lost your precious Corvette a decade ago. Nobody really cares tonight. On a positive note, at least Joe is finally talking about a hurricane in real time. I guess that's progress, but maybe it's just timing as the storm made landfall on one of the few days Biden isn't on vacation this month.
CLICK HERE TO GET THE FOX NEWS APP
For more information on culture, media, education, opinion and channel coverage, visit foxnews.com/media.