SEAN HANNITY: The Trump-Russia collusion hoax looks more like an attempted coup
Sean Hannity discusses how the left's narrative surrounding the Trump-Russia collusion hoax has finally come to an end with the release of the Durham Inquiry into Hannity.
DURHAM FINDS THAT THE DOJ AND FBI FAILED TO COMPLY WITH "THE ORDER OF STRICT LAW COMPLIANCE" IN THE TRUMP-RUSSIA INVESTIGATION
SEAN HANNITY: And now, after many years of waiting, the left's Russia hysteria has officially come to an end. With the 2020 election now safely in the rearview mirror, the DOJ has finally released the election Findings of the Durham probe. Remember it?
Well, to make a long story short, everything we reported to you on this show was correct. We've been confirmed over and over again, especially today. Everything the media mob reported day in and day out for almost three long years, nothing but lies and conspiracy theories.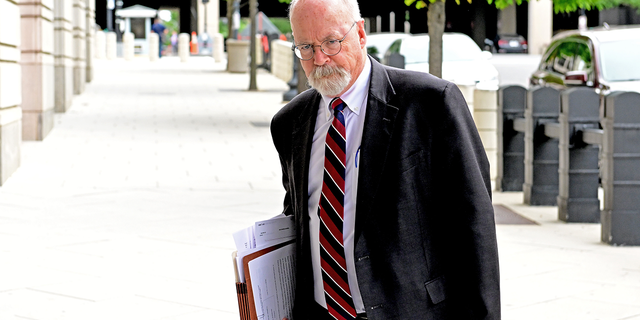 Adam Schiff was the born liar we told you about. It just took time DOJ seven years to find out the truth about the incredible, pernicious corruption that unfortunately now goes unpunished and will go unpunished. But to be clear, tonight there is no doubt that there was never, ever collusion between Trump and Russia.
CLICK HERE TO GET THE FOX NEWS APP
It was a hoax and a lie, but fittingly it looks more like an attempted coup. A nearly three-year political smear campaign against Donald J. Trump, all orchestrated by the Democrats with the help of the Justice Department and the FBI, and of course the never-ending lies of the media mafia.