Senate passes government funding bill, including additional $12 billion for Ukraine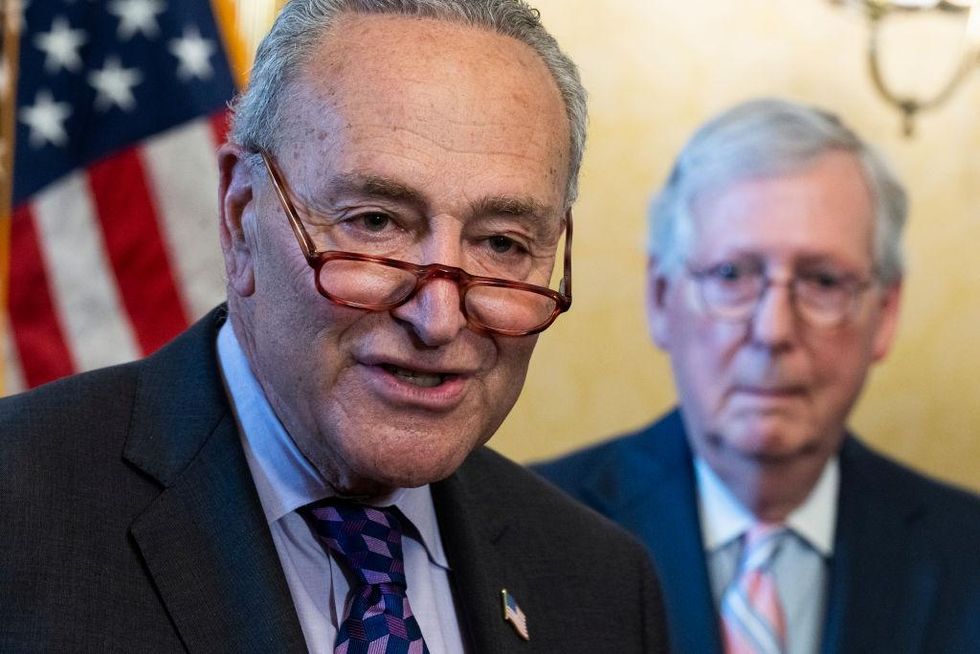 The U.S. Senate on Thursday passed legislation that would fund the government through mid-December and sent the House of Representatives a bill that would avert a government shutdown.
The Senate voted 72 to 25 in favor of an ongoing resolution to fund the government, including $12 billion in additional aid to Ukraine and hundreds of billions of dollars for the executive agencies that execute President Joe Biden's agenda. Twenty-two Republicans voted in favor of the bill, which conservative lawmakers had indicated would fund COVID-19 vaccine mandates for federal employees, Biden's favored green energy policies, government immigration policies, and funding for the Internal Revenue Service, which Republicans say that it will add another 87,000 IRS agents for the federal workforce and more.
Biden is expected to sign the bill Friday, assuming it passes in the House of Representatives, where Democrats hold a majority. His signature would keep the government open until December 16, when Congress will meet in a lame duckling session after the midterm elections to consider another spending bill. Sen. Mike Lee (R-Utah) unsuccessfully urged his colleagues not to support a Democratic spending bill that would crush a lame Congress.
But no party wants to be blamed for a government shutdown so close to the November elections. The bill passed and the Senate will not resume session to consider the legislation until after the election, allowing lawmakers to go home and campaign.
There was a bit of controversy earlier this month when Sen. Joe Manchin (DW.Va.) wanted to add language to the ongoing resolution that would speed up the permitting process for both fossil fuel and renewable energy projects. But Manchin was forced to ask Schumer to do it remove his language off the bill when it became apparent that Republicans would not support him. Though some Republicans also wanted faster approval, Sen. Mitch McConnell (R-Ky.) failed to garner support for Manchin's bill, in what was widely viewed as retaliation for Manchin helping Democrats pass the inflation-cutting bill.
"Senate Republicans have made it very clear that they will block government funding legislation that includes bipartisan licensing reform because they have chosen to obstruct rather than work in a bipartisan manner to achieve some of that they have long claimed they wanted to do it." Senate Majority Leader Chuck Schumer (DN.Y.) said Tuesday as he announced, Manchin's language would be removed from the bill.
Manchin said in a statement released on Tuesday that it is "regrettable that members of the United States Senate are allowing politics to jeopardize our nation's energy security."
The spending bill also included an additional $18.8 billion for the Federal Emergency Management Agency, which is helping Florida in the wake of Hurricane Ian devastated the southwest coast of the state.
https://www.theblaze.com/news/senate-passes-government-funding-bill Senate passes government funding bill, including additional $12 billion for Ukraine